Gah, I just got my internet back today
it just suddenly got disconnected for some odd reason
so I spent all my time reading and shopping
Was fun though
And since it's a new week
it's time for the weekly Nemo's meme!!
This Week's Question:

What would you do if you shrunk to just 1 inch tall?

Hmm, I think I would set off to an adventure to explore the bug world
I think it would be pretty awesome to run around the garden at my house
I might find some hidden cities there
I just hope I won't be eaten by a cat or a bird
Tagging this week
:
Joy a cool chick with lots of interesting stories and cute pixels 
Mu❤ a very cute blog with many cute pixels, she's a cow lover like me
Sorry but couldn't find a third person for this week
Aaaand, look at what I found when I was looking around ebay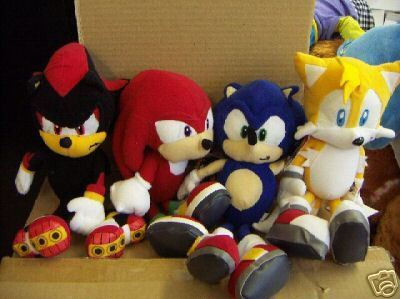 I WAAAANT!!
They're just so adorable I can't resist!!
when I told my sister about these she said: "You already have lots of plushies in you room, and STOP BUYING FROM THE INTERNET!"
Seriously! can't a girl wish for more?
But I'm currently broke, plus my internet card got expired lat month
so I can't actually get them anytime soon
Really. My mom and sister never understand me when I go crazy for simple thing like these
sometimes it makes me feel so left out.
Am I the only one who feels like this?