September 7th, 2007
by that_is_cute:mymelody.com
One of my favorite game sites is Orisinal
. With its cute graphics and soothing music, makes you forget about the problems you have. The games are easy to understand and it only requires your Internet browser to have a Flash Player, which you can download for free. Visit this game site, you'll surely enjoy it as well as I do.
Let me further explain about this site. This game site contains different flash games. There are several game to choose from. For you to understand this site, you have to visit the web site. There are clear instructions on what to do for each game. Enjoy!
This is the main page of Orisinal. This is where you'll select the game to be play.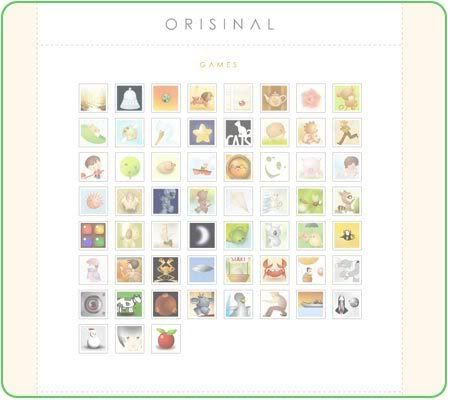 This flash game is called Cranky Crabs. You hit the crabs with a yo-yo.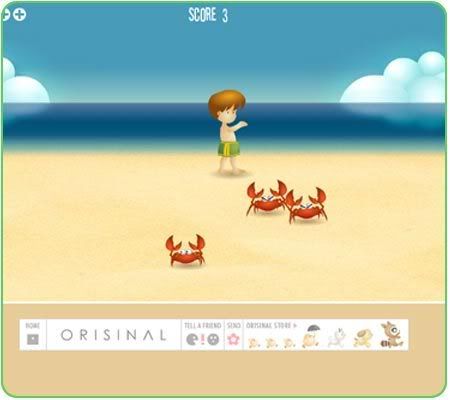 "It Takes Two" is the name of the game. The objective of this game is to collect as much food as possible.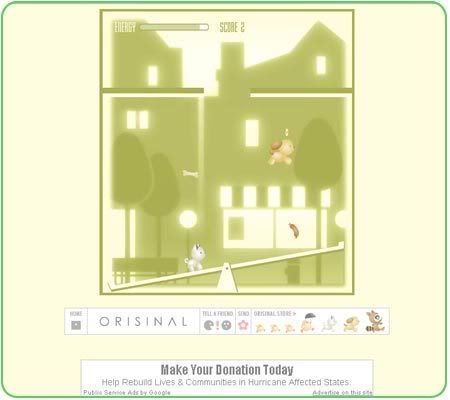 The title of this game is "What Comes Around" and you just hit the squirrels with nuts and grab the fruits for energy and the like.

Last but not least, this game is called, "Bugs." You create a circle and try to get as many ladybugs as possible.