March 24th, 2008 by sumodownload:hellokitty.com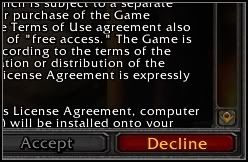 Let me ask you a question, do you know what a EULA is and have you ever read through the many EULAs you had to agree to? If you don't know what a EULA is, it stands for End-User License Agreement. It's those long contracts you have to agree to before you can install or use software and chances are, you never read one to the end.
I wouldn't blame you though, I don't read most of them either. Somehow, I'm beginning to think that they were written that long so that you can miss some important and rather alarming provisions; provisions that curtail consumer rights.