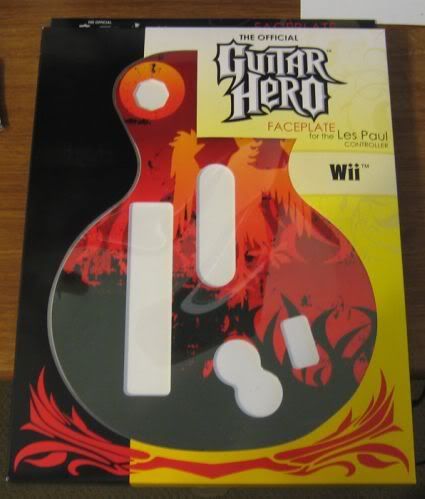 When EA screwed up, they gave away free games. To say that Activision screwed up the Wii version of Guitar Hero III is pretty accurate, so what are they doing? They are giving away freebies of course! Don't expect a game though, all they are giving away is a Guitar Hero guitar controller faceplate.
The faceplate also comes with a nice love letter from RedOctane and Activision. Here's how it looks like: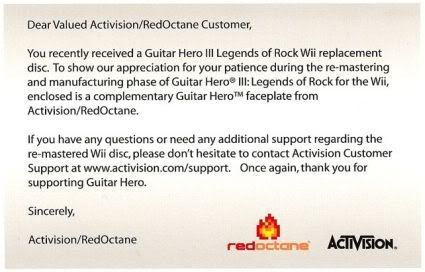 If you are one of those waiting for a replacement CD, should you be happy with it? You should. It means Activision hasn't forgotten you. The fact that this was not publicly announced gives a little more credibility to their sincerity. Maybe they really are sorry.