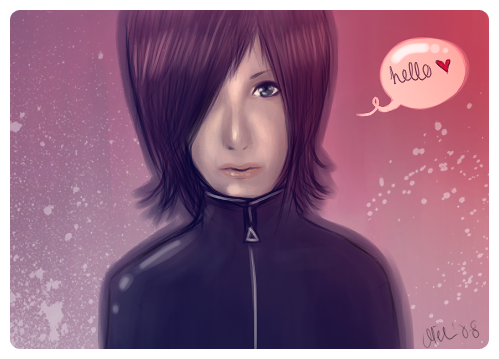 I've been trying to study colours with in my art lately. Next I probably should study more details and shadows in clothing!
Today I was supposed to go to my boyfriend's place but I wasn't able to, but he promised to visit me on weekend and we'll go to a Chinese restaurant~! I'm so happy!
Also, I found a bunch of my old drawings from years 1999 to 2002 and they are so embarassing to look at! XD I can't believe that I used to be proud of them and showed them to my friends and relatives. Argh! Anyway, I'm going to show a couple of my old drawings here!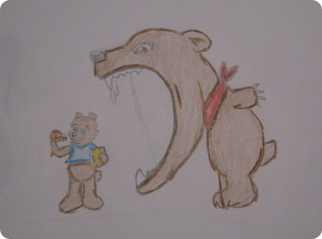 Haha! Oh, this is so horrible. I guess it's supposed to be Kuma from Tekken 3 and some random bear eating a honey sandwich.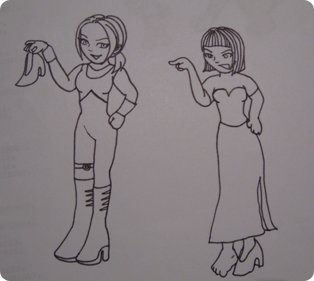 This was drawn in 2001, featuring Nina and Anna Williams from my favourite videogame called Tekken 3.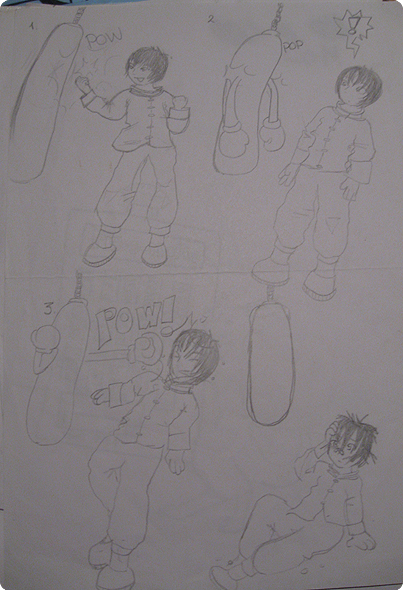 This was also from 2000 or 2001, I'm not sure. Again Tekken 3 fanart featuring Forrest Law.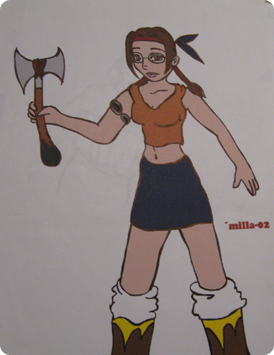 Julia Chang from Tekken 3 - gosh, all I drew was Tekken 3 fanart, huh? XD
Okay, it's time to go to bed! Good night~