And I eat EVERYTHING.
I seriously mean it. She is a 6-month old (so still puppyish) part German Shepherd and something else mix. My roommate adopted her on a whim from a pet store that found her. She kind of has a tail and loves to eat and lick everything.
She licks my jeans. She also eats lint, the sticker stuff on her toys and almost the styrofoam on my floor. But she loves fetch and unfortunately for her, is stuck inside all day except for when she goes on her walks to pee/poo. Our apartment doesn't allow pets, but she was here for the past week until my roommate takes her home today.
Oh, and these were all taken with my webcam so forgive the poor quality. My sister hijacked my camera. -_-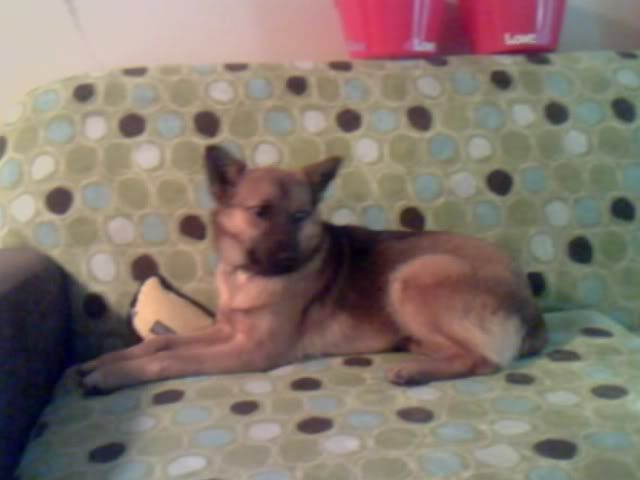 I'ma miss her. ):
Edit: My roommate/her owner stuffed her into a luggage bag and put a jacket over her head to sneak her downstairs. :') She came back and goes, "There was an elevator full of people and I'm thinking, "Oh crap." Then this guy goes, "Well, that's inconspicuous." And I look over and her [Sadie's] whole backside is hanging out."