April 16th, 2009
by purin •ω• (@ripplecloud)
Hi everyone! It's me Purin again! It's an exciting day today because it is my birthday day :D Yup that's today 16 April!
And when I went downstairs to the kitchen in the morning, Purin Mama was already up and about baking my birthday cake :DDD
"Purin my baby" Purin Mama said, "Come have some nice warm milk first :)"
I love milk! Yes I do! *Glug glug glug… ahhhhh!…*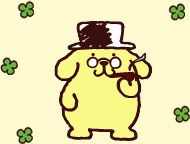 Purin Papa was in the kitchen too. I told him about the present that ripplecloud received in the mail and how Muffin, Scone and I wish we had a pendant like that too.
Papa Purin laughed, "Hahaha.. yes, we will have to start looking for a P, M, S for the three of you xD. Leave it to Papa!"
Do you know, the SanrioTown blog says Papa is known for telling corny jokes. But honestly, I think Papa's jokes are more smokey than corny.
Because it is my birthday, Scone and Muffin came over extra early to play. We had lots of fun jumping on the cushions. :P 

And Muffin showed us his neat trick of balancing a four-leaf clover on the tip of his nose.

The clover is his birthday present to me but I am not good at balancing stuff on my nose :P.
Then it was teatime, and the cake was baked! :DDDDD
"Make a wish" said Purin Mama.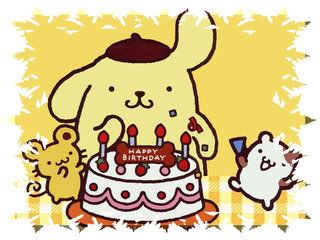 *I wished to become even bigger but you don't know that because otherwise my wish will not come true! D:*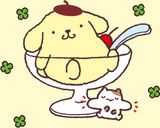 "Cut the cake! Cut the cake" chirped Scone and Muffin, their whiskers twitching.
It was a lovely cake *nom nom nom* It was funny to see Scone and Muffin stuffing themselves with cake at top speed until their cheeks are puffy xD.
"Slow down Muffin and Scone" said Purin Mama worriedly.
And all too soon the cake was gone *cries* Purin Mama should bake an even bigger cake next time!
"Oh by the way a present came for you in the mail" said Purin Papa.
o_o A present in the mail for me??? Is it… a letter P diamond pendant???
The package was mysterious looking… there wasn't a card to say who this present was from… o_O
And, who can I try this on…? Heehee :P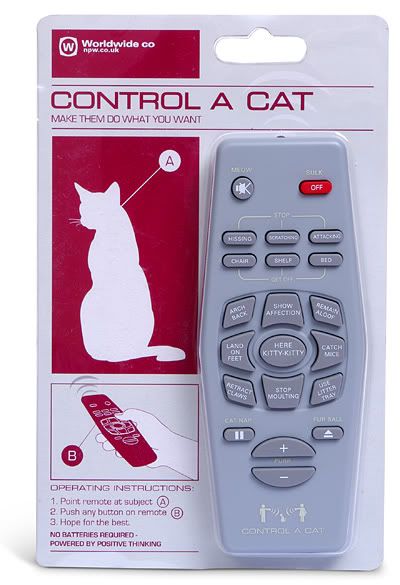 source: http://szymon.tumblr.com/post/77544693/cat-remote