30
Jul
by piquina:hellokitty.com
Hello everyone =D. Today I'm going to tell you about a building house story =). I introduce you my guild mate Pamela! She's a very kind person and most of the times she never asks for help since she likes working hard and do mostly everything alone!
Well that day I called almost all the friends I could find online! Kasumi_Jeng was one of them hehe
This was my look that day =P: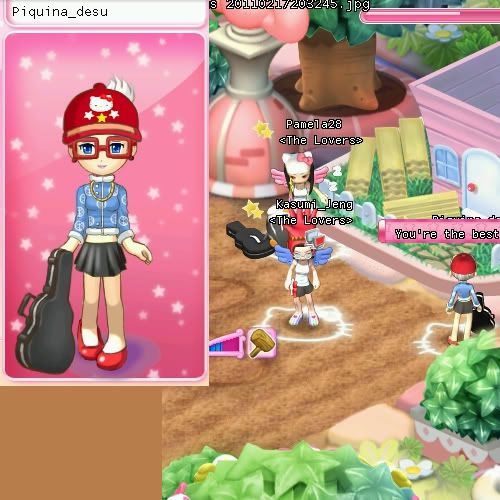 Here's a pic of us building very happy =) with our pets playing! Oh AnyaAnya heard my help call lol! She was very kind to come with us =)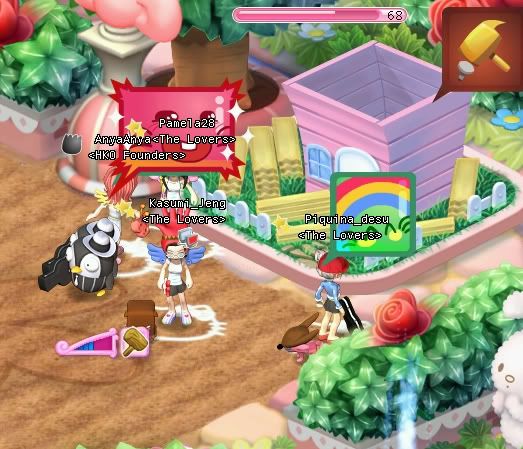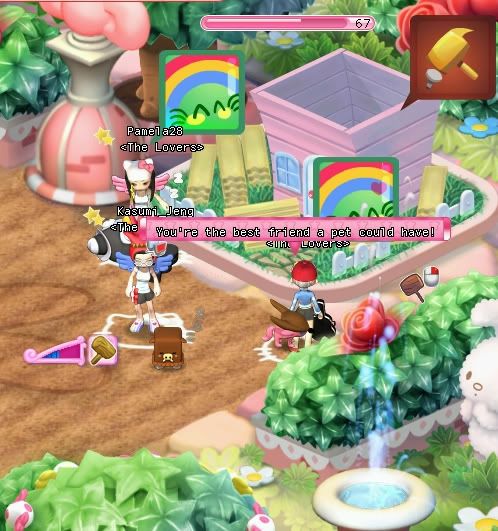 I really liked her pet the dancing pet is very cute! We can see in the picture Pam resting hehe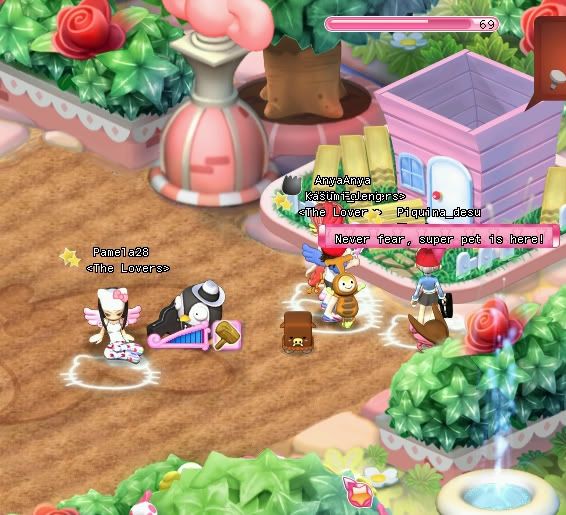 The house is almost done!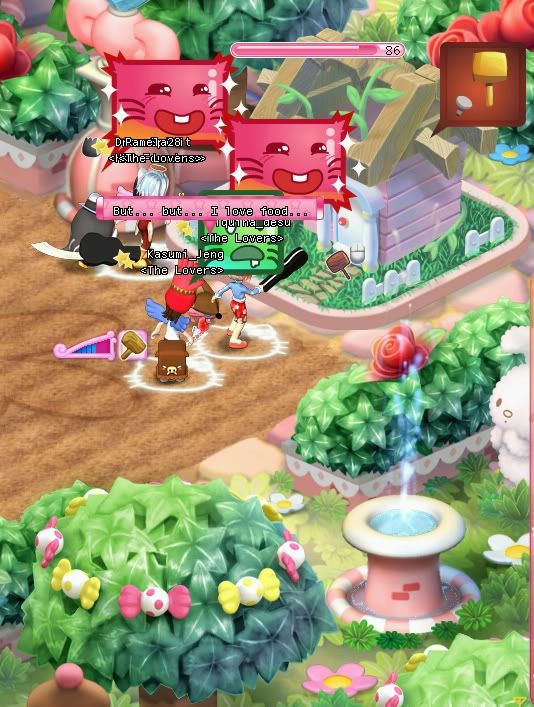 My nice friend DreamSpirit came to help too! Thank you for coming all of you guys!
This is my hat of the vacation outfit I love it! hehe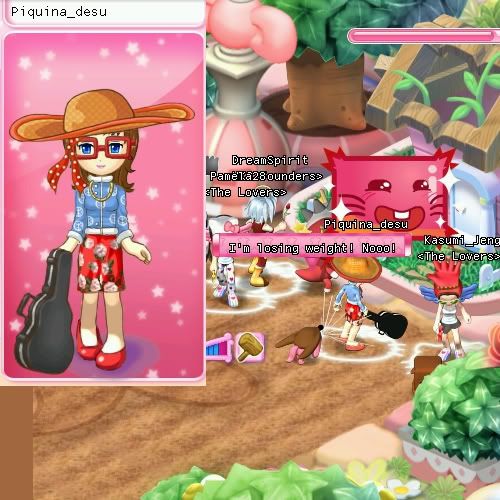 The picture of the cute moment!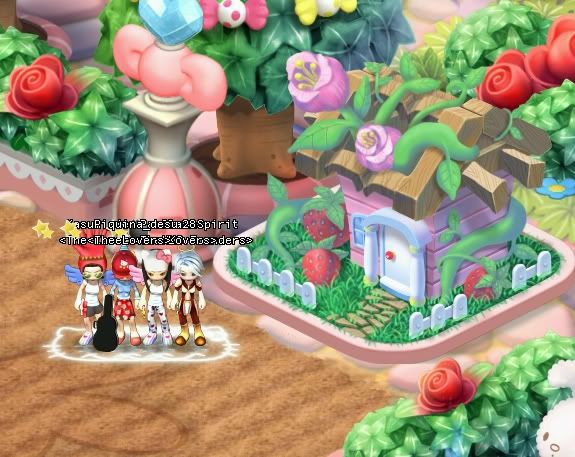 Congratulations everyone for the hard work!!! Pame enjoy your new home and thanks for inviting us to help you with it ^_^! Thank you everyone for coming again! I had a good time =)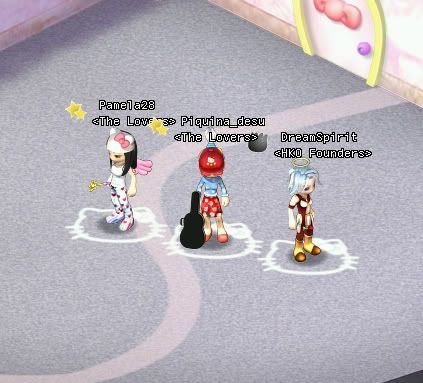 (YOU LOOK PRETTY DREAM MY SUPER KNIGHTED ARMOR GIRL! LOL)