♥ Fashion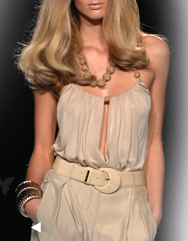 Fashion Rules – By Isabelle Rijnties
1. Always hold out for the perfect fit, especially with your basics. Nothing pulls your outfit down like trousers that don't sit right or a tee that clings too much.
2. If you go for fun prints, stick to polished shapes: They'll temper the pattern and keep you looking office appropriate.
3. Play up your waistline. "I use belts ir cropped jackets to emphasize mine, so I don't get lost in something that goes striaght from my shoulders to my knees."
Jamila's Fashion Tip:
Add some indiviuallity by colors, accessories, or by even just a simple designer clutch.
5 Great Pieces You Must Own:
1. Metallic evening sandals
2. Sexy suit
3. Fancy earrings
4. Black leather bag
5. Sequin top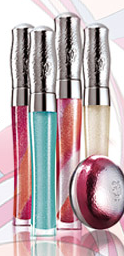 Lipgloss is a must have in your purse! =D