Thursday, November 26th, 2009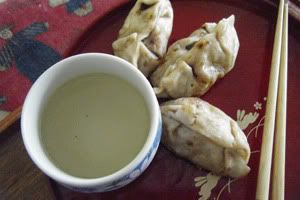 If i were to define Gyoza (japanese dumplings) i'd say they are easy to prepare and quite tasty but  shamefully they aren't very cheap on any of the japanese restaurants here in town. Also i bought a new steamer from the T-fal outlet some months ago and this seemed the perfect excuse for using it! 
Just in case you want to give them a try you should consider watching this tutorial.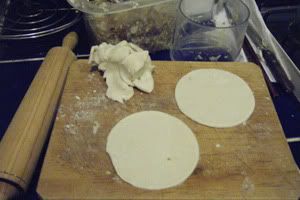 Btw if you can buy dumpling wraps from any asian store i really encourage you to do it, i had to make them myself and was quite tedious to be honest. Totally not the "fun part" of the recipe :s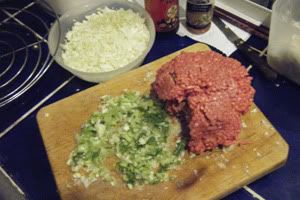 You know you can fill gyoza with whatever, but i decided to keep it "traditional" here's grounded meat, onion, cabbage and spice. You fill them, you fold them, you steam them/boil them. How easy is that?