Tuesday, March 23rd, 2010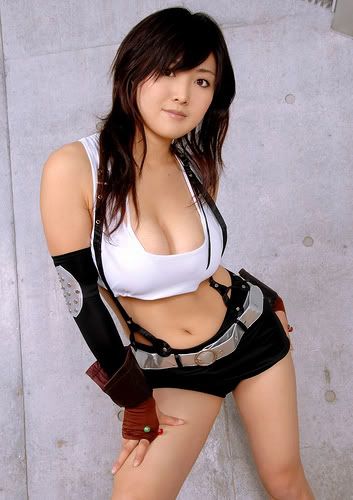 If I were a judge in a cosplay contest and I see her as a contestant, the contest has ended before it even began.
The looks, figure, and costume is very similar to the game itself.  Tifa Lockheart is actually Cloud Strife's, the main character of FF VII, childhoood-friend-turned-ally when the universe decided to have Cloud and his party save the entire planet.  During the game, when you read between the scenarios, it seems like Cloud is torn between two women.  But come on, how can you say NO to a girl like this? Seriously Cloud.  If Tifa's part of the choice, she definitely has to win.  How can Tifa even compare to to Aerith (the other girl) when it comes to fighting skills, childhood memories you both shared and the FIGURE DEPARTMENT?!