November 23rd, 2008 by mccricket:mymelody.com
I had a tremendous amount of  fun playing Hello Kitty On-line Founder's Beta. Sure, some things were annoying ::cough::farming::cough:: and the big events were a learning experience for all. But, the overall experience was profoundly enjoyable and I have nothing to complain about except: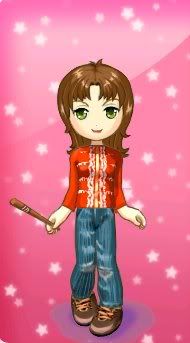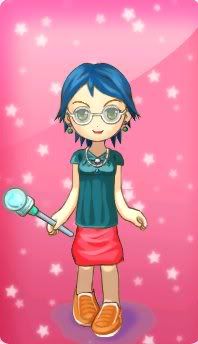 THE HAIR!!!!!
I loved the brown hair I started the game with! I was disappointed to see all the buyable hair was in non-natural colors so I decided to keep mine basic. However, after battle with the hedgehogs I discovered blue hair in my inventory. I figured I would try it on, just to see what I looked like. I clicked the blue hair and it appeared on my head, only my brown hair was nowhere to be found! It was gone forever and I was so so sad. I guess some things you just have to learn the hard way.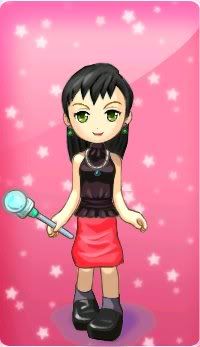 Luckily, a guildmate told me that the Lynxs dropped black hair so I went on a stunning spree. I was no longer sad and blue. (Sorry for the pun, sometimes I just can't help myself!!!)
AND luckier still, amongst the madness that was Hello Kitty's Birthday Party a GM randomly opened a trade and gave me my dream hair! I forget who it was, but thank you so much!!!

So, my sugesstion for Open Beta and beyond is to please make hair interchangable like clothing!!! I'm hoping new styles and colors will be avaiable in the future and I don't want to miss out because I'm too scared of losing my old hair! ^__^