During Founder's Beta my farm was my sanctuary. A place to hide when lag got to be too much or if I just wanted to chat. To my surprise it attracted others too. Their arrival remains a mystery but I have documented their presence.
During the New York build I left the game on when I went to sleep so others could continue to build on my farm. This plan backfired during the competition, but oddly enough worked once the contest was over. I went to bed one night while several guildmates worked away on Grand Central Station. When I awoke something was different.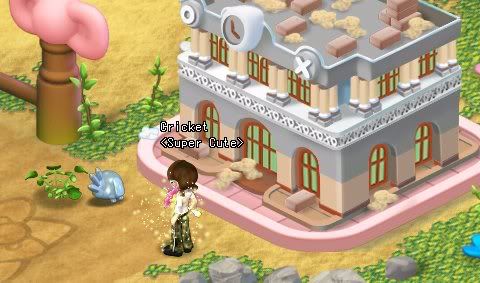 A strange dog named Vincent was guarding the station. I say "strange" because he was not mine. I tried to offer him food, but he would not budge. I went into Londan for a bit and when I came back he was gone. I later found out he belonged to a guildmate who had been working on my house, but she had left hours before. Perhaps there was a strong force keeping Vincent with me.
Then, the last day of FB I was running all over the place helping people with last minute quests, finishing up houses and emptying my inventory. (I feel that last one might have been a mistake on my part >__<)  I made frequent stops to my farm and discovered I wasn't alone!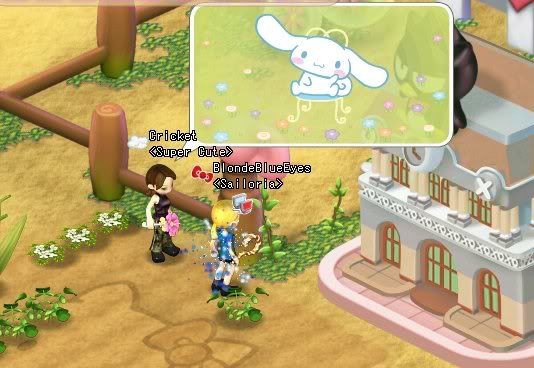 BlondeBlueEyes from Sailoria had come to my farm, but was now immobilized! I tried to unfreeze her but nothing worked. Perhaps it was a spell from the Kevs or maybe she was trapped in a time warp. Either way, she figured out how to escape!
It is a strange phenomena indeed and one I will keep a close eye on when the game continues!