Sunday, July 25th, 2010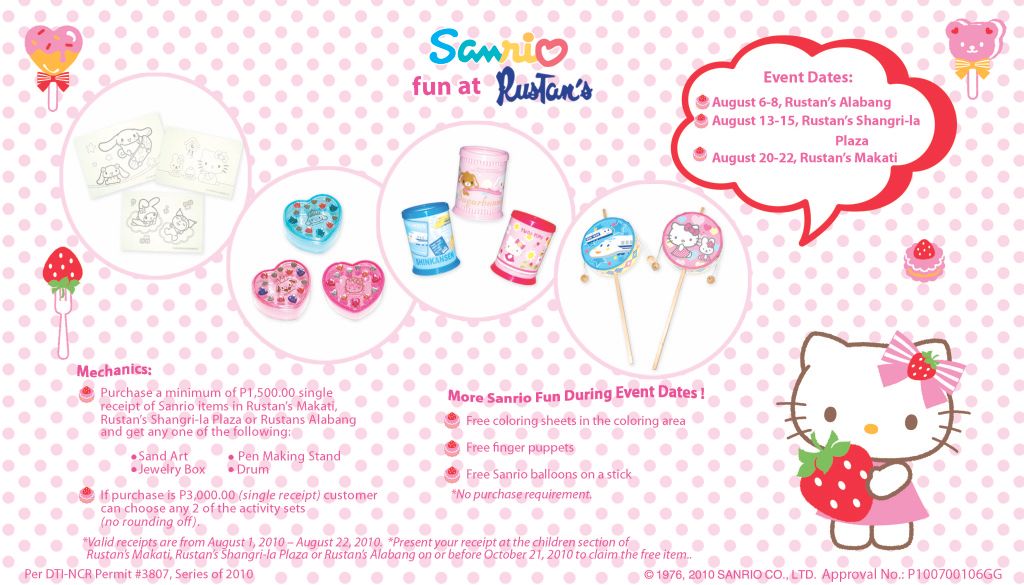 There's lots to look forward to next month from Sanrio at Rustan's! This August, mark your calendar and visit the following Rustan's branches on these dates:
August 6-8 Rustan's Alabang
August 13-15 Rustan's Shangri-la
August 20-22 Rustan's Makati
You'll get free Sanrio items like coloring sheets, finger puppets and balloons, no purchase required!
If you present a single receipt amounting to Php1,500 of Sanrio items, you get to take home one of the following as seen on the flyer: Sand Art, Jewelry Box, Pen Making Stand and Drum! And hey, if your total adds up to Php3,000 then of course you get two pick any two!
Just make sure you buy between August 1 to August 22, 2010 to claim your free stuff from Sanrio!