Thursday, May 13th, 2010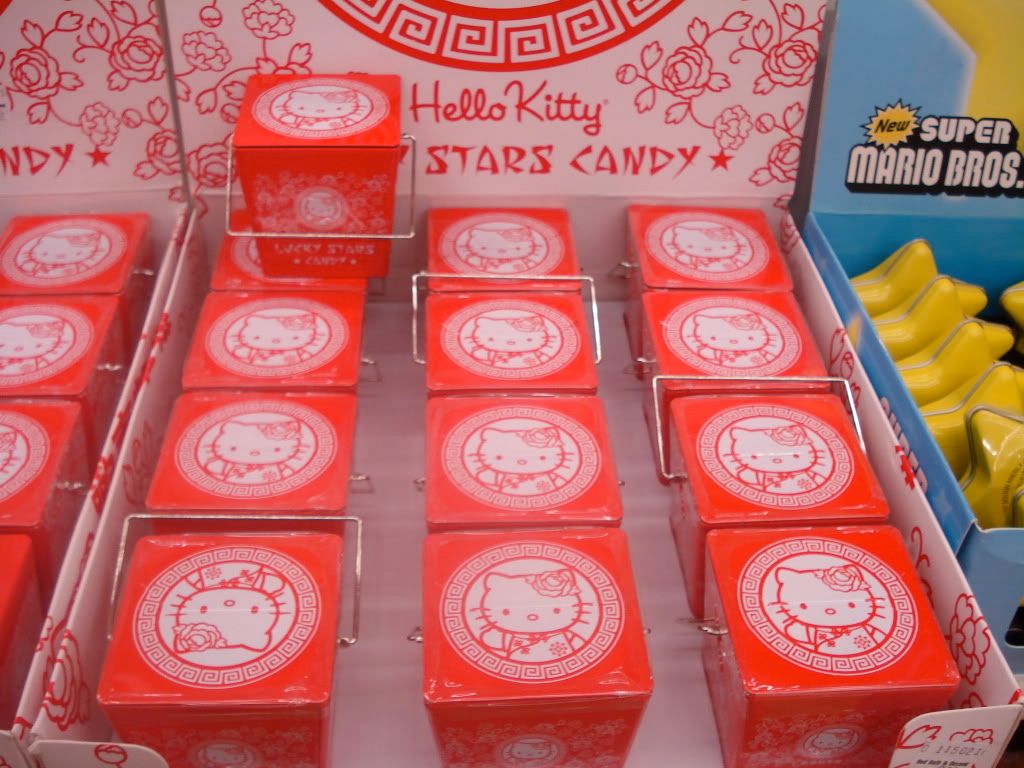 Found  these cute candy containers by the checkout counter at Bed, Bath & Beyond!
Made to look like miniature Chinese take-out boxes, these contain Hello Kitty lucky stars candy! I was actually tempted to buy one, because I'm a sucker for pretty packaging. Plus, these aren't made of paper! It's made out of tin! See?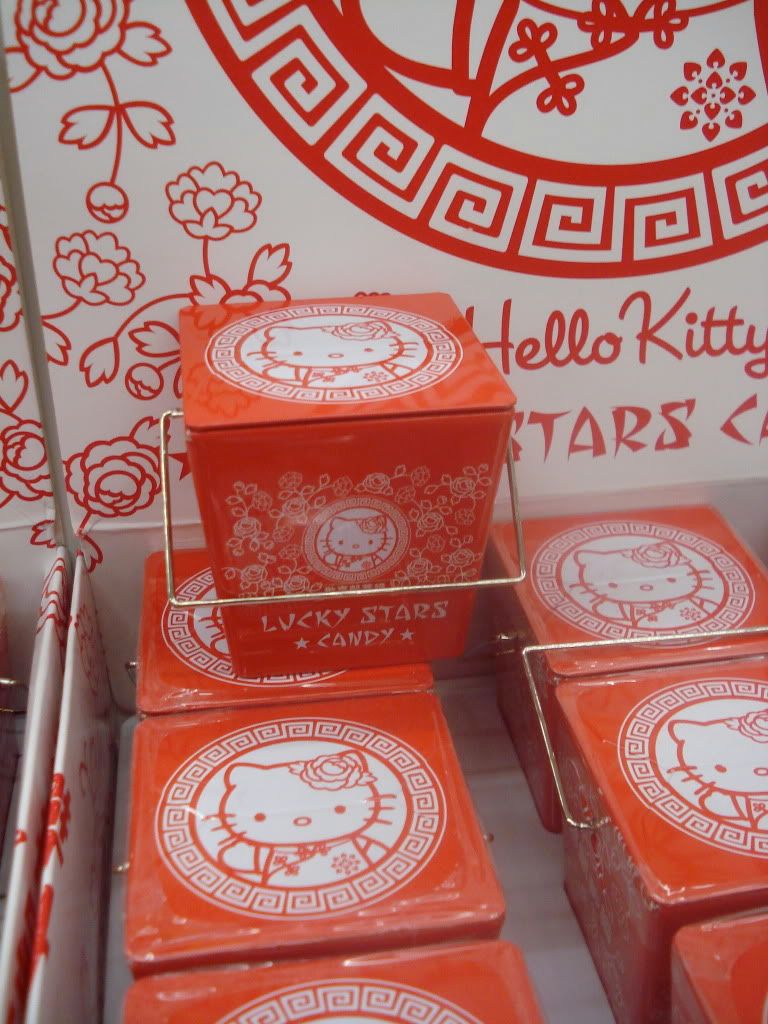 So, in a way, it's reusable! You can keep paper clips, thumb tacks and such inside after you eat all the candies! Just be careful that kids don't see it and mistakenly think that your stationery supplies are meant for eating!