This week is all about food and sweets! Let's start off with these fun and super cute Hello Kitty bubblegum!
I would buy this for the packaging alone! It's just like a teeny tiny purse! Plus, it can be used to store little knick knacks after!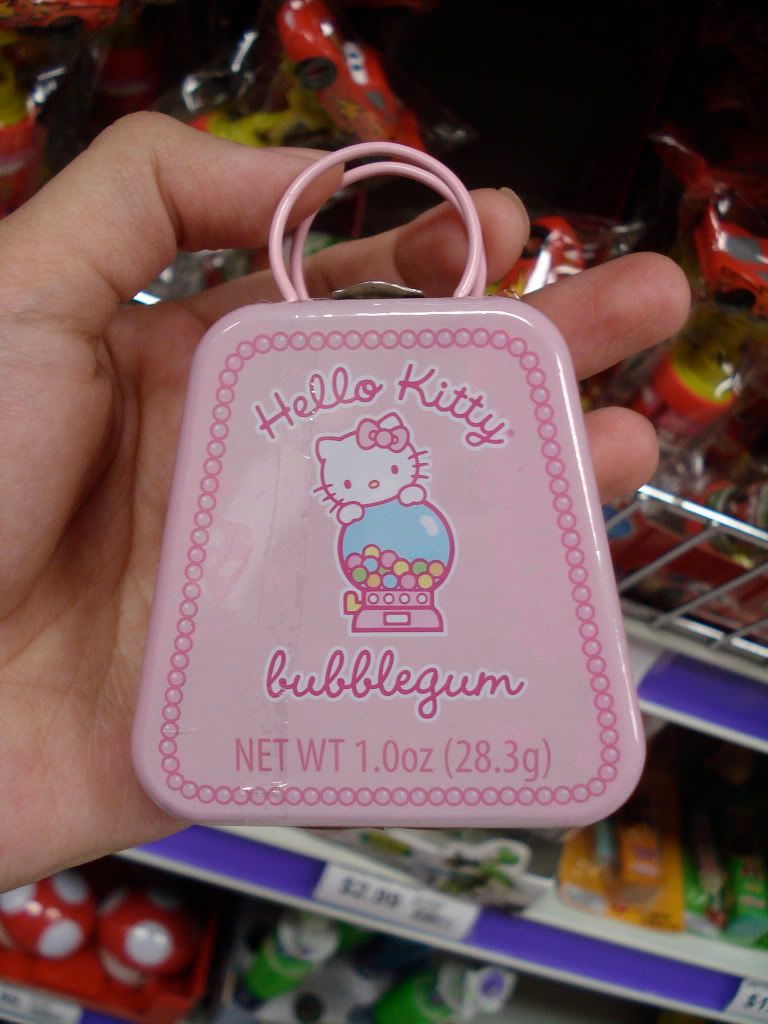 It's $3.49 each though. Kind of expensive for bubblegum don't you think?!