June 22nd, 2009 by linds:hellokitty.com
Avatar of the Day:
    Mood of the Day:

 Determined
Word of the Day:  copse- a thicket of small trees
Well, I know I haven't blogged in a while. Sorry bout that! I haven't really done much today…It's almost 3. Slept late…Did a few layouts on the trampoline… Had to get off cuz it was wet.LOL.Yea,I kinda slipped and my pants got soaked.Well the reason I am determined is…..(drumroll please) I am going to lost weight! I am going to get on the elliptical in the morning and at night. For a total of 1 hour. Plus, I am going to walk around my neighborhood. Yay for my determinedness! LOL…. Well, to everyone reading this, I am going ot try to post pics of me on my blog sometime maybe…If anyone cares. Cuz I don't like having online buddies and not knowing what they look like. So, please post and tell me if you want to see my true identity. LOL. Bye for now!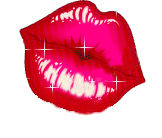 KISSES!