Tuesday, March 27th, 2007
Sanriotown continues to reinvent itself to provide its users a better Sanrio online experience. The newest feature in the Blog Section allows Sanriotowners to change their templates.
In the past months, there was a default template for all blogs. Now, there are three other templates that users can choose from. It does not matter what account they have, whether its a @hellokitty or @kuririnmail. They can try whichever suits their style and mood.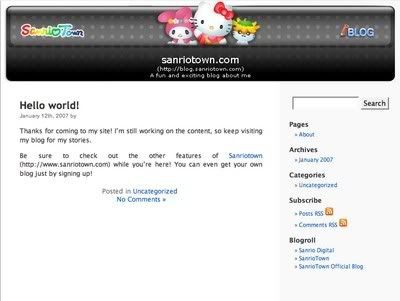 Default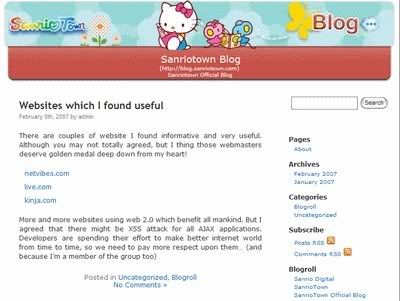 Hello Kitty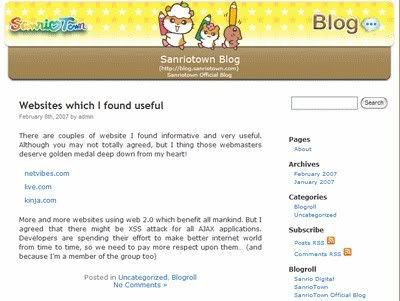 Coro Coro Kuririn
My Melody
Wanna change your blog template now? Here's how.
Just go to the Blog Section. You will see a new tab which says "New Themes" (along with Dashboard, Blogroll, etc). Simply click on the template you want to use. It's that easy.