It was a fun ride while it lasted but HKO FB has now come to an end. The final day for online play was Saturday, November 8th. Unfortunately wasn't able to participate in the final events. I spent my day cleaning with my husband. It wasn't nearly as fun as playing HKO but it needed to be done, lol.
When I came back online today I heard the news that Sailoria (the guild that I am a member of)  came in second place in the Food for Friends event. It's great to know that all the member's hard work payed off in the end. The event was held to raise REAL donations for UNICEF and  AYO.
To celebrate the end of HKO FB I decided to make HK waffles this morning. My husband and I got the HK waffle maker as a wedding shower gift back in July. It certainly does make delicious waffles…and they are super cute too.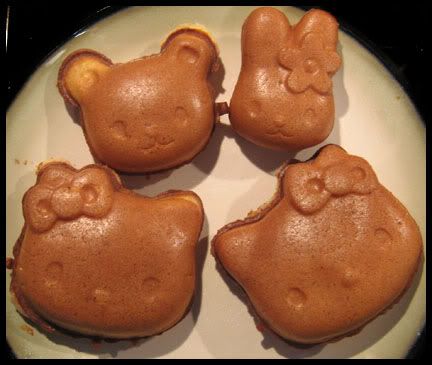 …Mmmmmm
I'll be patiently waiting for the announcements about Open Beta!