Thursday, January 4th, 2007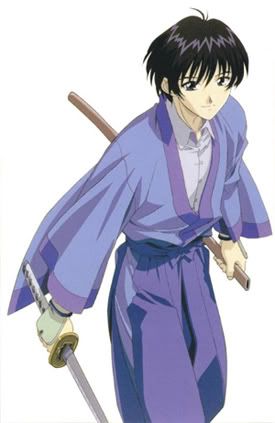 A young prince from a very rich kingdom, Tenryu Akira is a loving young man who fell in love with Sachiko at a tender age. He was a loner for most of his life with a passion for teaching Combat Magic. His father is the King of Tenryukai, the land where different types of Magic is taught to royalty.
Akira has a way with words and people. His charissma is unsurpassed by anyone ever heard of, giving him the edge he needed to win Sachiko from King Taiki.
Akira cares for the 7th Child very much, for she is the first younger sibling he ever had. He spoils her a lot, taking note of what she likes and dislikes because he travels to explore many kingdoms. Akira always makes sure to bring something for Sachiko's parents and also (secretly) more gifts for Hitori.