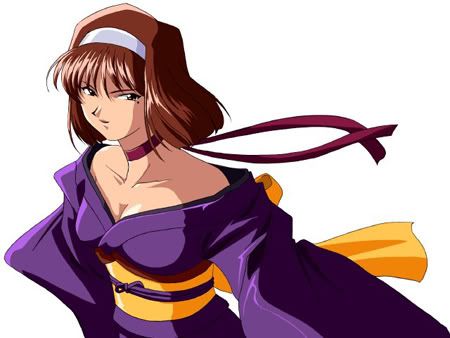 After a mournful and lonely regret of the lost of the 5th Child whom we have no record of, Yumi-dono concieved the 6th Child and 3rd daughter of the Nakashima Clan. Prophesized by the Warlock as the Child of Great Fortune, she was lovingly named Nakashima Sachiko.
Taiki-sama, the king, has no idea that Sachiko is actually the 6th child, because the Queen never gave him that information. Sachiko, on the other hand, knows fully well who she really is, and uses it to her advantage.
Sachiko married at a young age after her lessons from the Great Magicians were finished. She's never worked a day in her life, a fact that the King is very proud of. It is very frustrating for the 7th Child for their Father to revere someone who does not work, rather than give recognition to the Child who works hard to keep her Family together.
This does not mean, however, that the 7th Child hates Sachiko.
Sachiko's husband if a fine young man whom the 7th Child fully accepts with open arms. She is grateful that her Onee-chan has found such a wonderful husband, but for the King to wish the 7th Child to do the same as her sister did is of annoyance to her.
For most of the 7th Child's life, she has been compared to Sachiko's ways and mannerisms… It's difficult for the 7th Child to live her life the way she thinks is right, but she refuses to cave in to her Father's ways.
Sachiko now lives in Rich Land of Kajou with her husband, and occassionally visits her sisters in Hamano.