February 16th, 2010
by hellokitty_news:hellokitty.com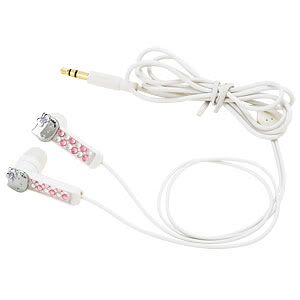 If you're looking for a pair of Sanrio-themed, noise-isolating earphones, then this one's for you!
This beauty comes in with 3 changeable sizes to have a snug fit on ears. Brace that with a design featuring Hello Kitty's face with pink rhinestones, this is the perfect pair of earphones for the Hello Kitty fan who enjoys listening to music as much as we do!
Click here for more info.