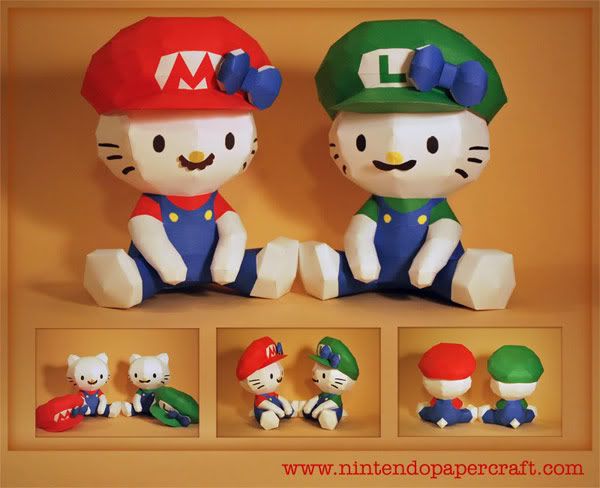 Hurray for crossovers!
Though it isn't officially made by Sanrio, we found this project lurking in the internet and we think its really cute! Mario and Luigi, characters from the highly-famed, family video game "Super Mario Brothers" that captured the hearts of many since the mid '80s, have been merged with Hello Kitty, resulting to an incredible amount of cute - wait for it - ness! The Nintendo Papercraft site is an amazing find, homing a lot of paper artwork projects of your favorite characters, may it be in animation or video games.
Wanna make your own papercraft? Click here to learn from the pros!