September 21st, 2007
by hellokitty_news:hellokitty.com
Hello Kitty fans now have a wider range of choice when choosing the right Hello Kitty notebook PC to fit their needs! We've shown you the NEC Hello Kitty Notebook PC, and now EPSON has released their own version.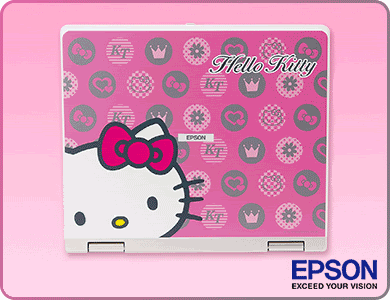 With an operating system of Windows Vista Home Premium edition, this A4 sized laptop is approximately 33cm in width, 28.7cm in depth, and 3.5cm in height and weighs approximately 3.0kg, including the lithium ion battery. They have CPUs of Intel Celeron M430 (1.73 GHz), Memories of 1.0GB PC2-4200 DDR2 SDRAM, and a hard drive of 80GB. Network includes 100Base-TX/10Base-T corresponding network, and an IEEE802.11b/g correspondence wireless LAN. In addition, there are 4 USB2.0 correspondence, an SD memory card slot and a CD-R/RW&DVD-ROM.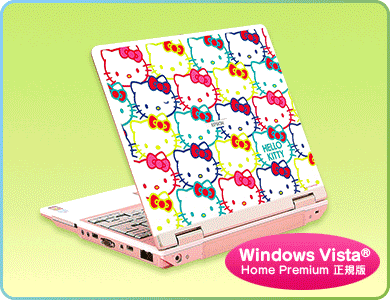 With 2 eye-catching styles to choose from, each notebook PC is currently priced at 189,000yen (including tax) and can be found in Sanrio Japan's online shop. Your purchase will include an exclusive Hello Kitty flash theme for vista, and Hello Kitty desktop icons to complete your Hello Kitty look! Visit the Sanrio japan Shop today!
Technorati tags:
hello kitty
,
hello
,
kitty
,
epson
,
notebook pc
,
pc
,
laptop
,
windows
,
vista
,
celeron
,
sanriotown
,
japan
,
online
,
shop