March 5th, 2007
by gentatsu:mymelody.com
I have been fortunate enough to participate in the limited open beta testing of Pangya season 3 on the Japanese server. This was 2-3 months ago I believe. Just in case you guys don't know what Pangya is, it's an online multiplayer casual golf game. You can compete with four players on matches and up to 30 players in tournaments. Though some of you may think golf is boring, think again. The creators of Pangya (Hannabit Soft and Ntreev Soft) have radically changed the meaning of golf in this game. Cute Anime-like characters and insane special shots like the Tomahawk have given life to this otherwise "boring" game.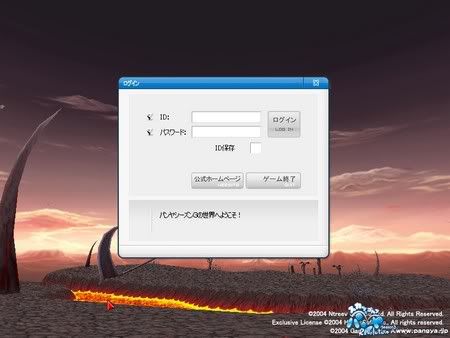 The login screen is very visual, the background is dynamic and if you are lucky enough you will see a Dragon flying across the sky. Feature here is one of the more difficult newer courses that apparently even the Pros can't handle.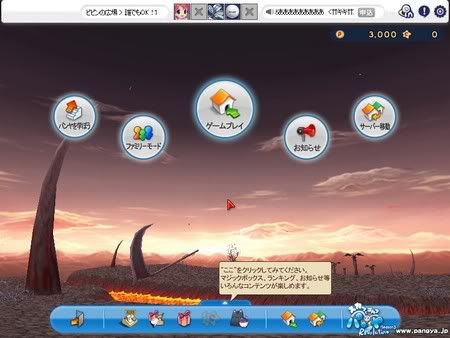 As you log in, the navigation seems simple and understandable enough. Links to tutorial, match, tournaments and the shop are available.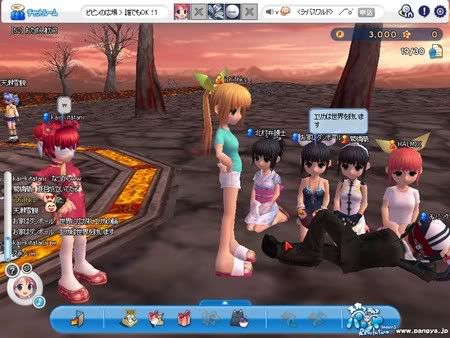 Unlike the older seasons, the addition of a chatroom and moving your characters freely is a very welcome and most awaited edition to this season. Better than instant messaging on plain static text, you can move around your character in whatever course you select. I've also heard that you can setup a private chat or even sell items when you are on this mode, but I have to confirm this until I can get someone to translate the Japanese for me if its true.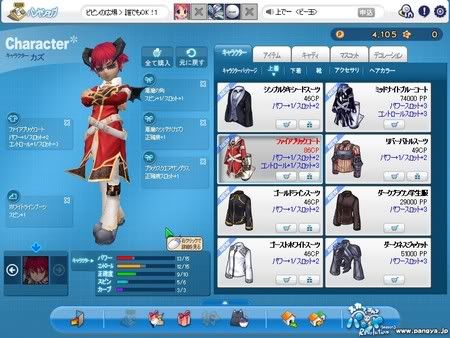 A new character has also been added to the roster. Kaz, as seen above is a decendant of the Demon King, or so I've heard. I've seen a lot of Japanese players buy this character and their reason? He looks cool…
Anyway, this season is now on public in Japanese, Thailand and Korean servers. Other servers like the SEA (Singapore), Philippines and the US server will follow suit soon. This is worth a game playing. It is free but if you want better items, you have to pay for them.
Graphics-5, Gameplay-5, Sound-4, Overall-4.5
Interested? –> http://www.pangya.com