Once upon a time, I met a cute little pink bear i just saw sitting in a basket.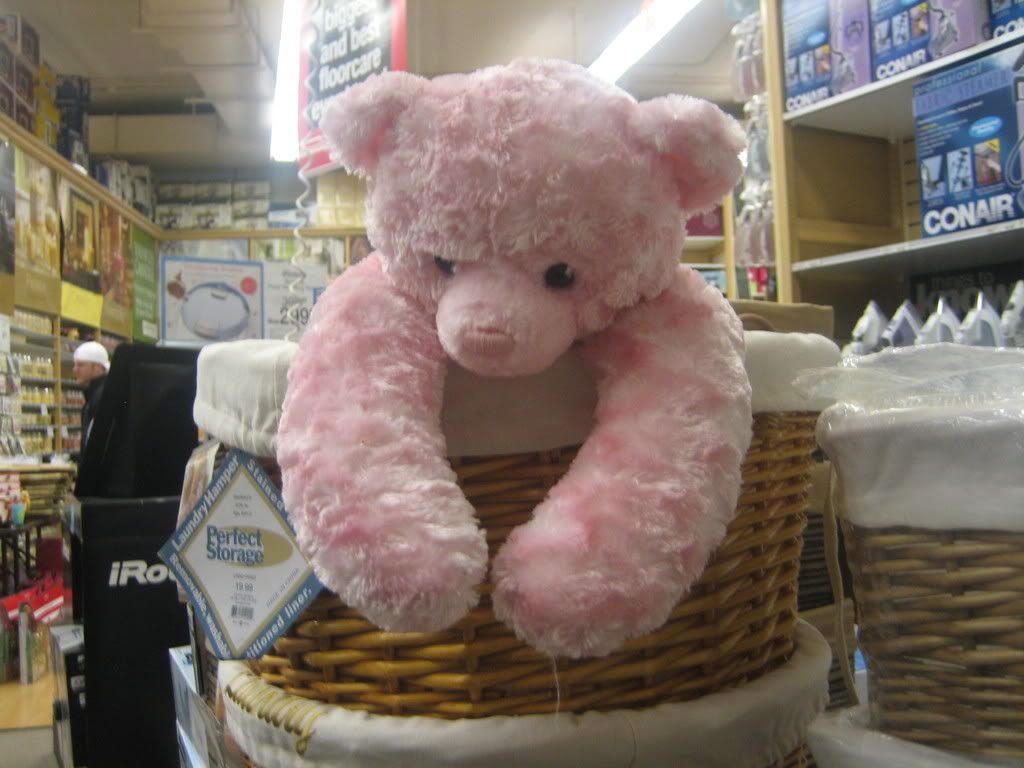 She was soo cute, we became instant best friends. I held her in my arms as we roamed the store.
Finally we came upon the electronics part. There we both discovered that we had a similar interest in electronics:: especially those dealing with music.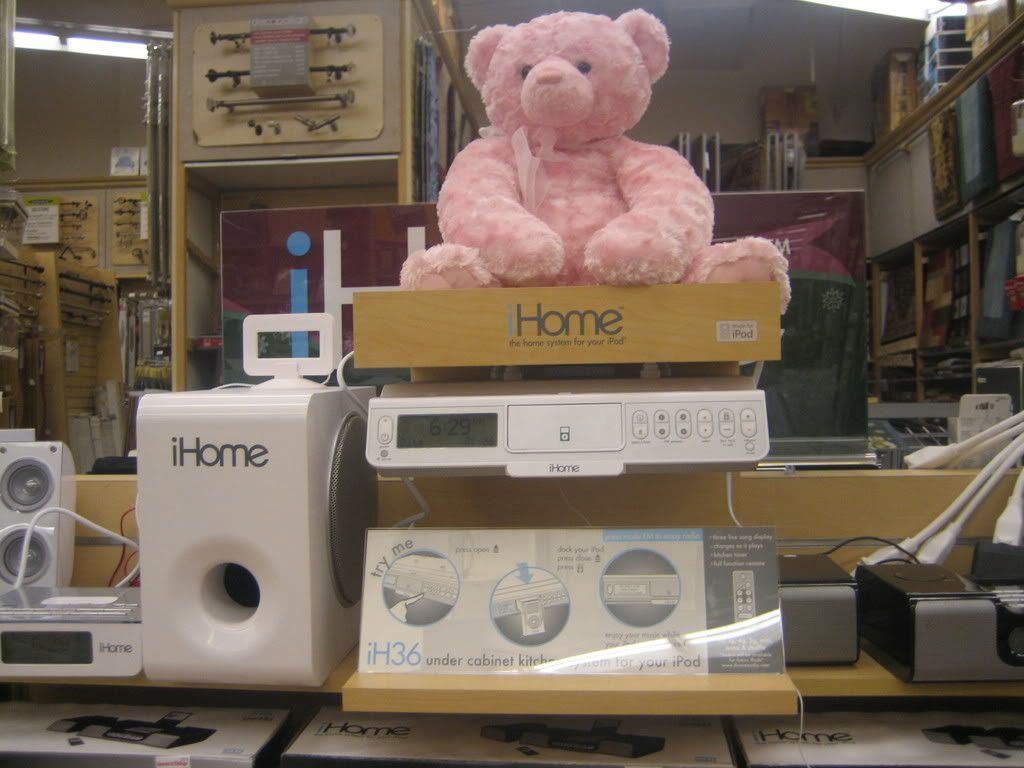 Then i decided, since i was near the ipod section and my ipod was low on batteries…well you put two and two together, :p. It was a bit hard looking for the right plug through all those wires though…but finally i got it.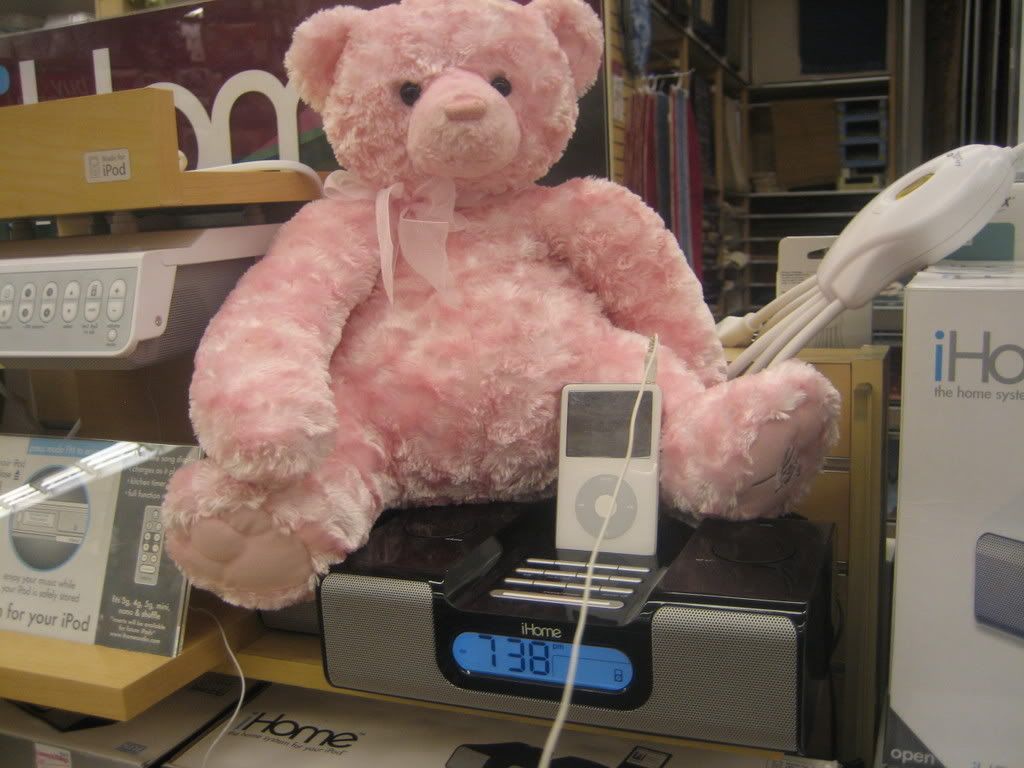 There we got to know each other a little more…while we jammed to Matsuura Aya! (lol)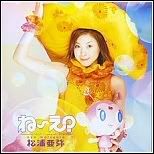 After that I had to leave but I was sad to leave my new friend. I asked to take her home, but a last i could no do such a thing. It was sad…escpecially to leave her alone. i did no want that. Suddenly, out corner of my eye, i spot something pink….
It was nother pink bear. I was happy, my friend was happy. I left them to to be…said my goodbyes and wish we all live happily ever after!!!
*Sophia*:: ….in ChezKoi's mind.