September 17th, 2011
by bunnywinx:mymelody.com
Did anyone not see this one coming?? :O
Okay, I have something to admit.
I know basically nothing about Skyward Sword. ;_;
I have been a very poor Zelda fan in these passing months and have not been following any news concerning it at all. The only trailer I've seen for it was the video I posted back in my E3 post. In fact, I had to go back to that post and re-watch that video because I didn't remember what was in it.
But I think this will actually be a good thing. My experience with Skyward Sword will be entirely new and exciting. c:
Amazon has a spectacular deal going on where you get a bundle that includes the game, a music CD, and a super slick golden Wii Remote +, detailed with the Hylian emblem. This bundle is extremely enticing to me because I don't have any remotes with Motion +, and it's necessary to have it in order to play Skyward Sword.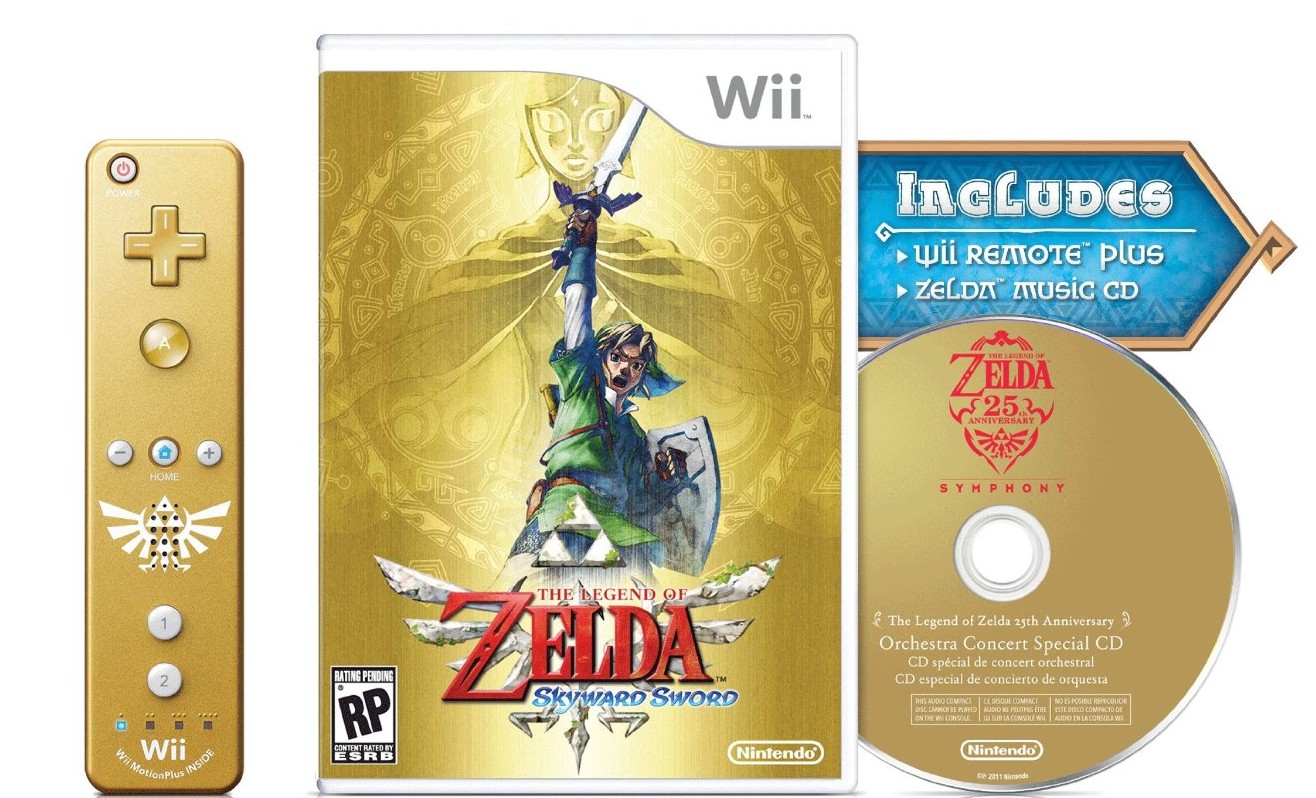 Plus, Zelda games are known for producing limited edition golden cartridges and other bonuses, and I've always tried to get my hands on those in the past. That remote just looks fine.
Here are your links, for both the bundle and just the game itself (still includes the music CD though!):
The Legend of Zelda: Skyward Sword Gold Remote Bundle
|| The Legend of Zelda: Skyward Sword with Music CD
Thanks for reading! This will probably conclude my Games to Preorder This Fall series, unless I find a couple others being released for the holidays! :D