February 8th, 2011
by bunnywinx:mymelody.com
Hi guys!! Today I'm gonna share with you some photos I took of a small indulgence I treated myself to…
This super pretty and adorable collector's edition (Pink Label) My Melody Barbie doll!!!! O__O
If you've been hanging around this blog of mine for a while, you might even remember me mentioning that I wanted this doll back in 2008 (scroll down to the veryvery last photo on the page).
And now I have her! Click any of these images to view them full-size.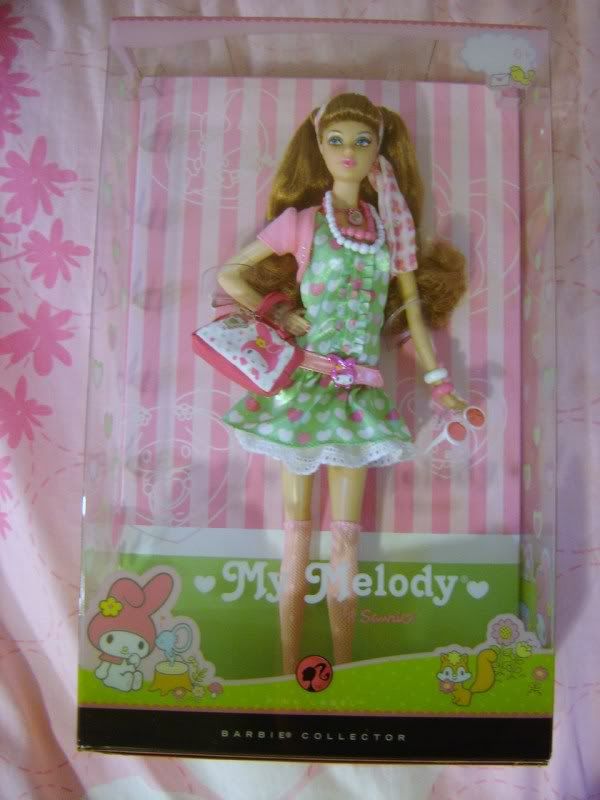 The box she arrived in. THAT PACKAGING.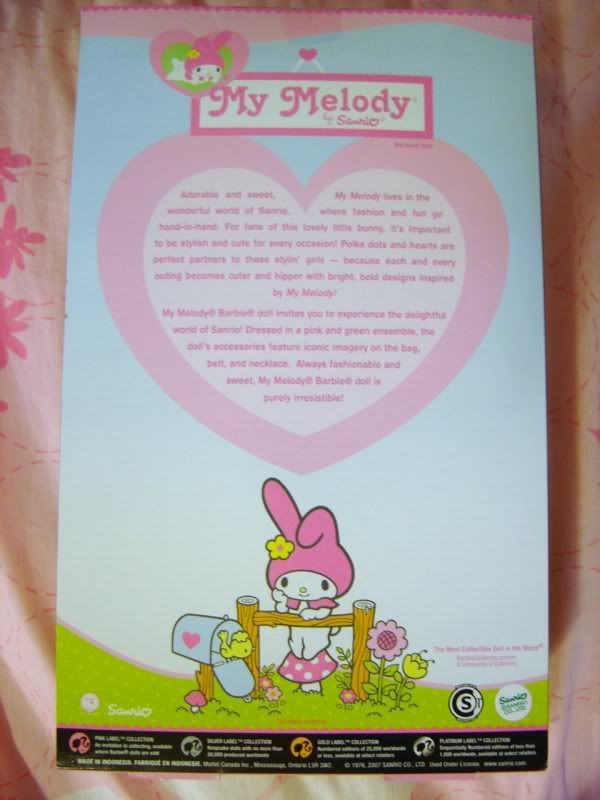 The back of the box.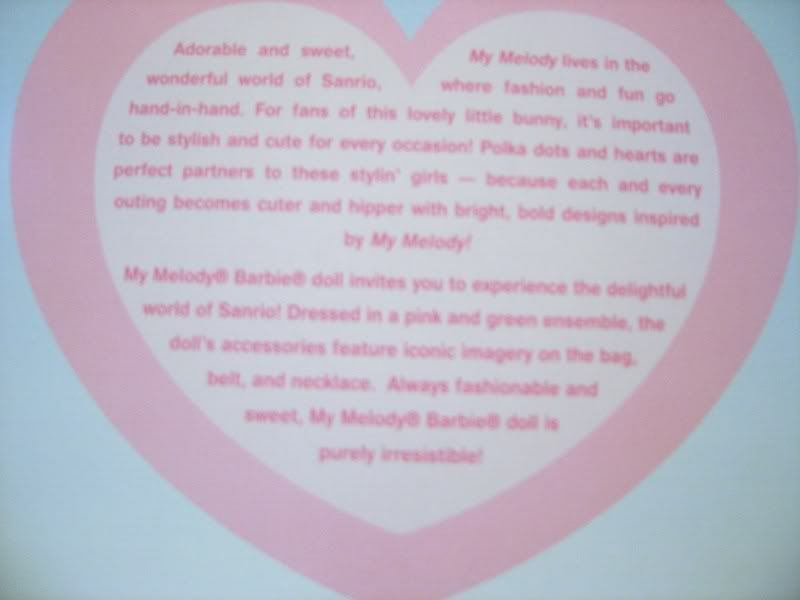 Close-up of the text. Hope you can read it, urgh. If you can't, don't worry, it's honestly not even that interesting. e_e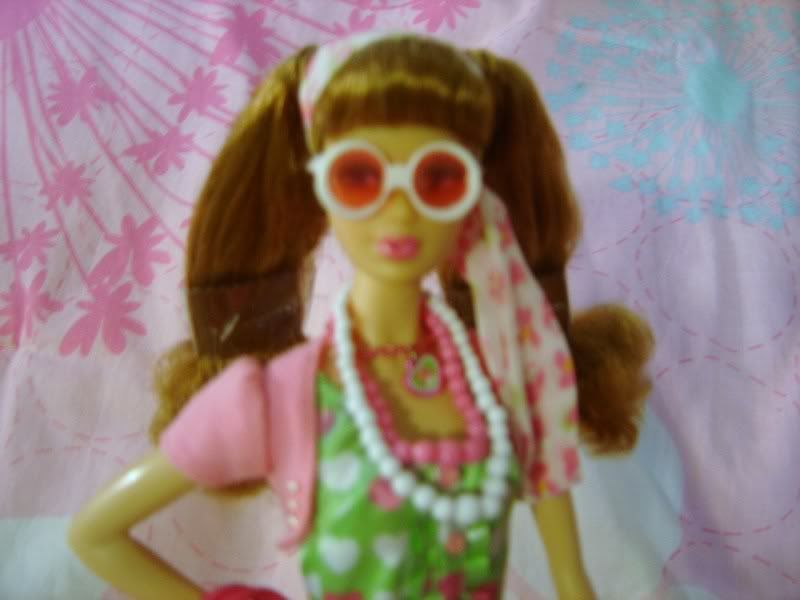 After unpackaging her (I don't believe in NRFB), her sunglasses promptly fell out of her hand. So I did the natural thing and put them on her face. This is also a good close-up of the My Melody necklace she is wearing. You can also see the plastic packaging still holding her hair captive.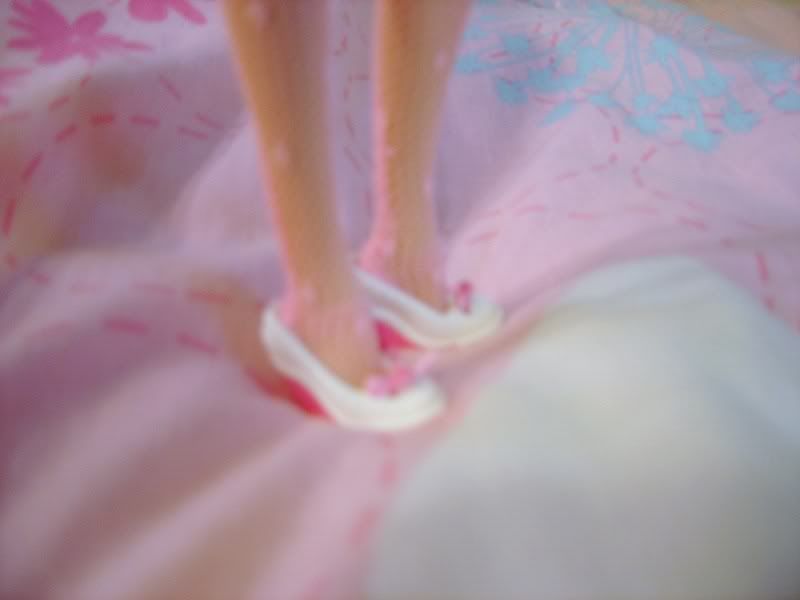 These SHOES are EXTREMELY CUTE. I wish this picture came out better, so you could see her pink stockings, white pumps with pink heels, and little pink ribbon bows on her toes.
Detail shot of her outfit. My Melody bag complete with My Melody dangling charm, and a My Melody belt buckle.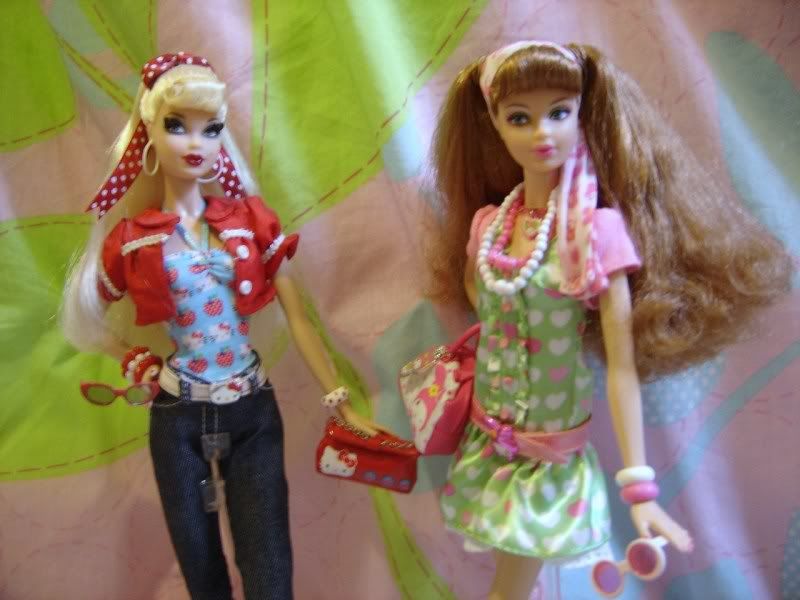 Sunglasses firmly superglued in place, and hair freshly brushed (which volumized it about 5,000%), My Melody Barbie poses with Hello Kitty Barbie.
Awwwwwwww yeahhhhhhhh.