February 4th, 2011
by bunnywinx:mymelody.com
Happy Friday! :D
You know what's best about Fridays? Especially Fridays when I'm off of work?? o3o
NEW MY LITTLE PONY EPISODE.
If you guys haven't been watching it, allow me to kindly nudge you in the direction of Pensivepony's Youtube page. She posts new episodes JUST after they air on TV. The channel that Friendship is Magic plays on isn't available to everybody, so let us all unite under the great media melting pot that is the Internet and bask in the glory that is My Little Pony.
By the way I went to McDonald's earlier this week and picked up all three of the ponies that they had available at the time.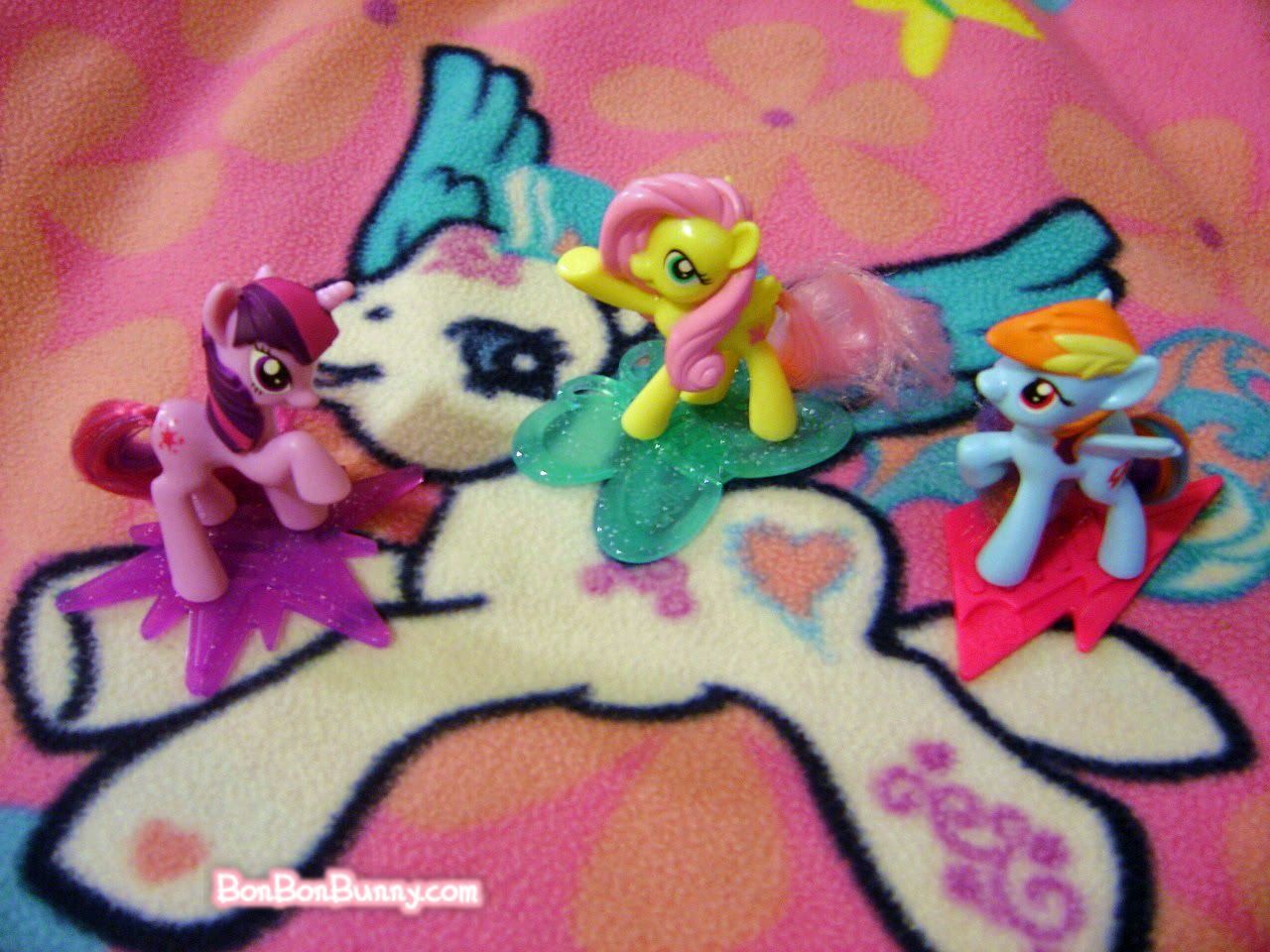 Here they are chilling with some other My Little Pony figures that I have, to give you a peek as to how the art style has changed for the better…
They're only a buck or so each if you get them without the meal, so it's a small indulgence. I'm going back next week to see if they have more! I want Rarity and Pinkie Pie!