November 28th, 2010
by bunnywinx:mymelody.com
I reviewed Tamagotchi in August of 2008 (wow!!!!) because I think that the super colorful world and cast of adorable characters is perfectly appealing to Hello Kitty fans. :3
Earlier this year, the newest toy in the Tamagotchi franchise, the Tama-Go, was released and is now available in stores. There is so much to do in this new toy! You can even purchase additional Gotchi Figures, which attach to the top of the Tama-Go and unlock more games, toys, shops, and other activities for your pet to play with (it varies depending on which figure you pick up). I've got only the Chamametchi one, but Violetchi and Memetchi are on my Christmas wish list.
Perhaps the main draw of the new Tama-Go is that you can connect your virtual toy with a Flash-based game portal on Tamagotchi.com. The world is so amazingly colorful and cute!
Today I dove into Tamatown with my current pet, the lovely Lovelitchi. Here are my adventures!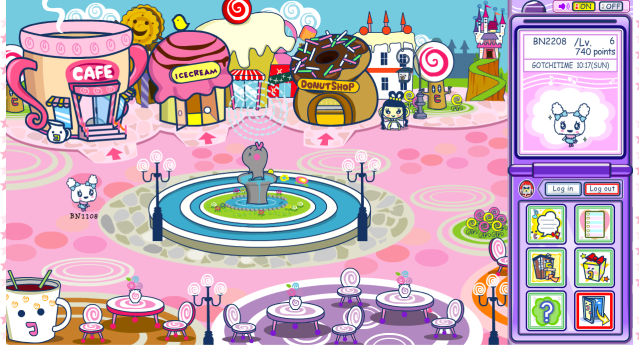 Sweet Swirly City is only one of the maps you can explore with your pet. There are shops where you can buy toys and decorations for your house, and lots of Flash minigames that earn you points, experience, and money.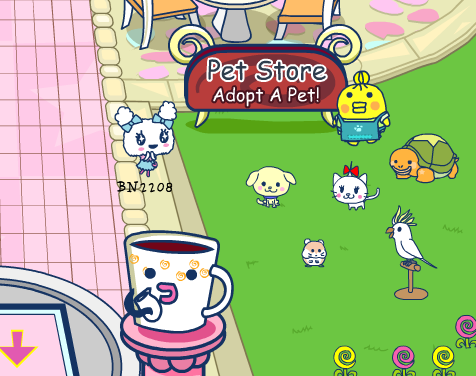 This is a pet store. Lovelitchi loves cute animals!!
The flower park is so pretty! Other people who are playing at the same time as you are will usually strike up a conversation and add you to their list of friends.
This is one of the minigames. So cute! If you enjoy the games in HKO, the Flash games in Tamatown are comparable.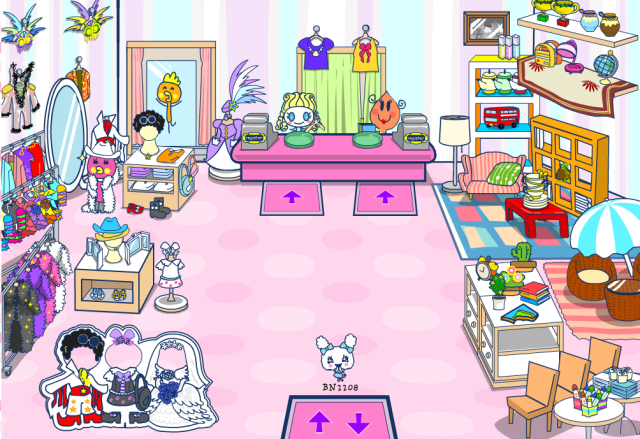 Whoaaa I like this store!! @w@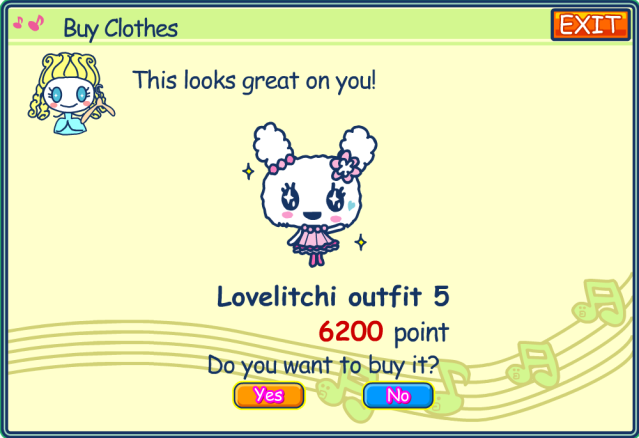 Additional outfits are available for some characters. Lovelitchi gets a lot of cute ones.