September 30th, 2010
by bunnywinx:mymelody.com
So.
Maybe you noticed there's this Chocolate Harbor Rescue event going on. If this blog post is the first time you're hearing about it, you'd better hurry up and play, because you have only 24 hours more to experience it! Yeah, this post is pretty late. ._.;;
But I do have these neato screenshots of bits and pieces of the event! These have been taken over the course of the month, I just procrastinated like crazy getting them all posted here.

Pochaccho is explaining what's going on.


All righty then, let's get cleaning!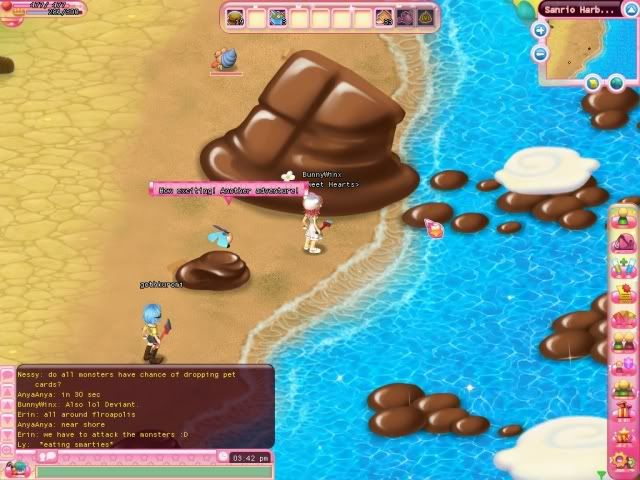 HOOOOOOLY snap that is one big piece of chocolate.
Wha-wha-what's this?! Hazardous Chocolate monsters!! I must get rid of them! Bunnyfly! This is no time for cheerful humming!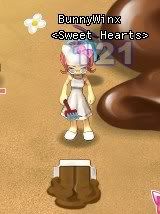 Splort.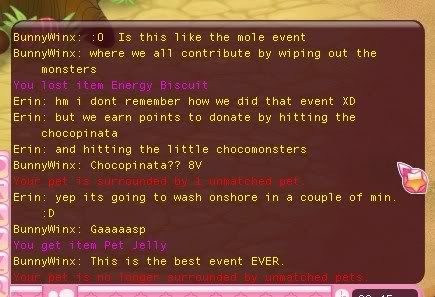 Okay, so the premise behind the event got me a little excited.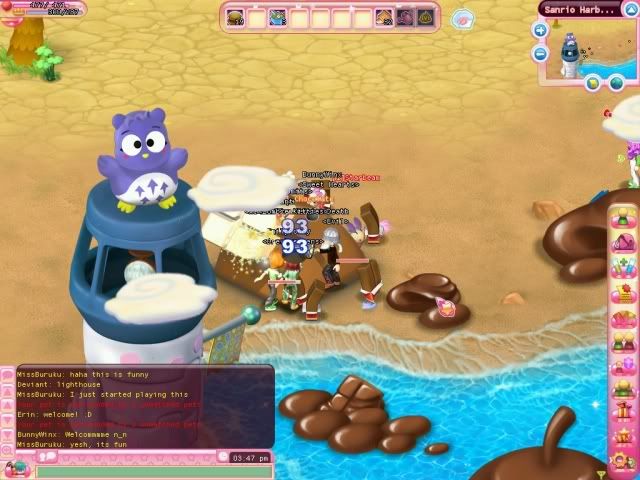 The chocopinata looks like this!! It was at this point that I, completely coincidentally, met up with someone that I am acquainted with through Gaia Online. Small virtual world, huh?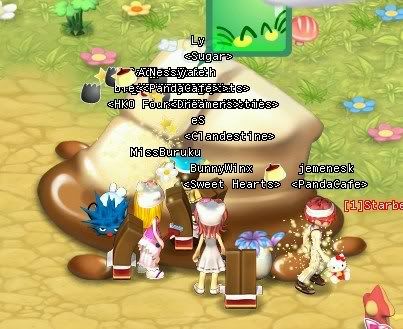 The chocopinata looks like this when it 'breaks.' A gooey, sloppy, chocolatey mess. Yum.
Strange Cookies, huh? Just… how strange are they?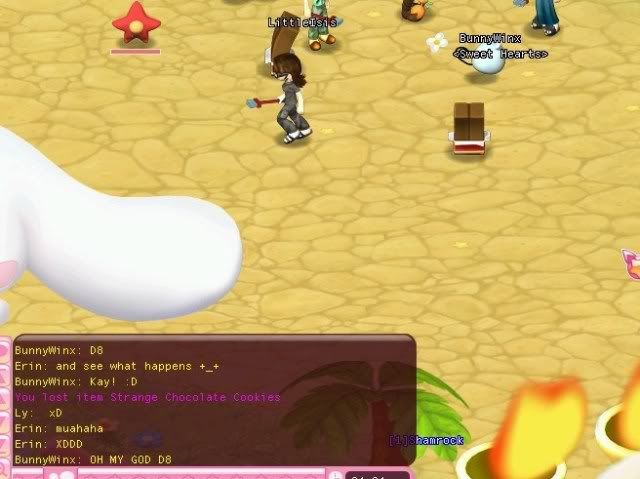 AAAAAAAAHH I'M CHOCOLATE.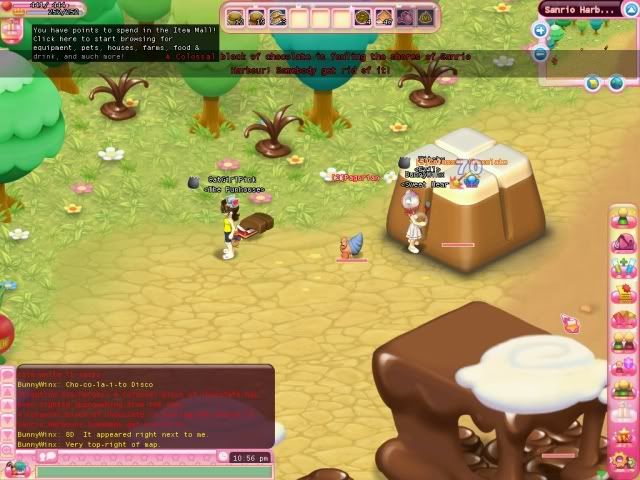 When I played yesterday, the chocolate pinata appeared very literally right on top of my character. There couldn't have been a better opportunity to get a nice, clear screenshot of it!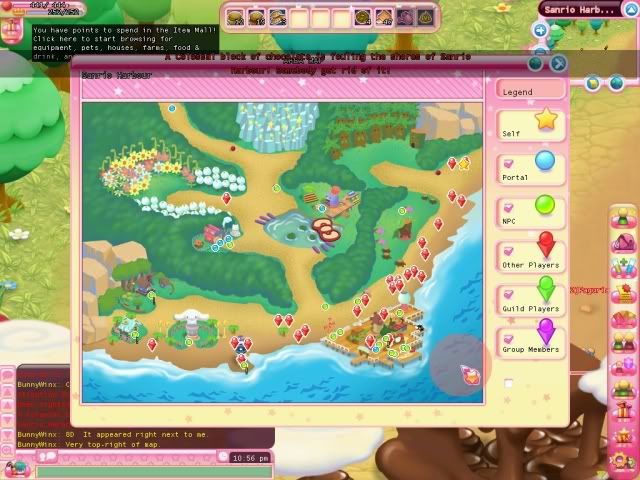 On the map, all of the red player markers were coming towards me… it was cool to watch! XD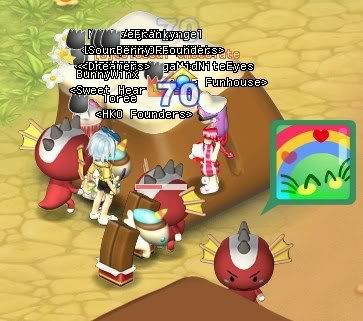 Where did everyone get these crazy-looking red monsters for pets? @_@

From the very last pinata that I attacked in the event, I got my own delicious Hazardous Chocolate pet card!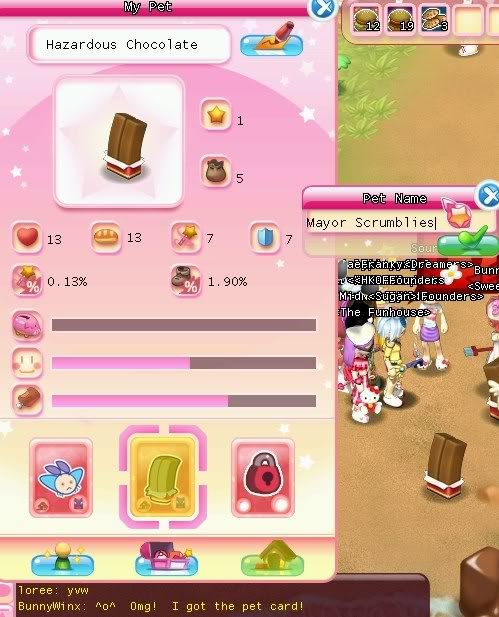 Of course, I named it appropriately.