July 28th, 2010
by bunnywinx:mymelody.com
Well folks, tonight the server is undergoing some kind of maintenance, probably gearing up for the big switch! The game is down while… while something happens. I even asked Dewberry and even he says that he's not sure if the current GMs will be sticking around when HKO makes the full switch to Sanrio Digital.
It certainly looks like there's a whole cast of new GMs, though. I just found out about the GM Event Blog, which has blogroll links with fancy new buttons to several GMs whose names I've never heard before, but among them are some old favorites. I've updated my own blogroll accordingly (this is for my reference as much as yours - I rather like having bookmarks I can quickly access to read up on what the GMs are up to and get to know them!).
Anywhat! Tonight was another exciting event. I'm glad to be able to participate in these before the switch happens, since it seems so up-in-the-air whether our new Aeria friends are leaving or staying. GM-Dewberry and GM-Lime were present for this one!

Incoming transmission! All your chatting room are belong to Florapolis! What you say?!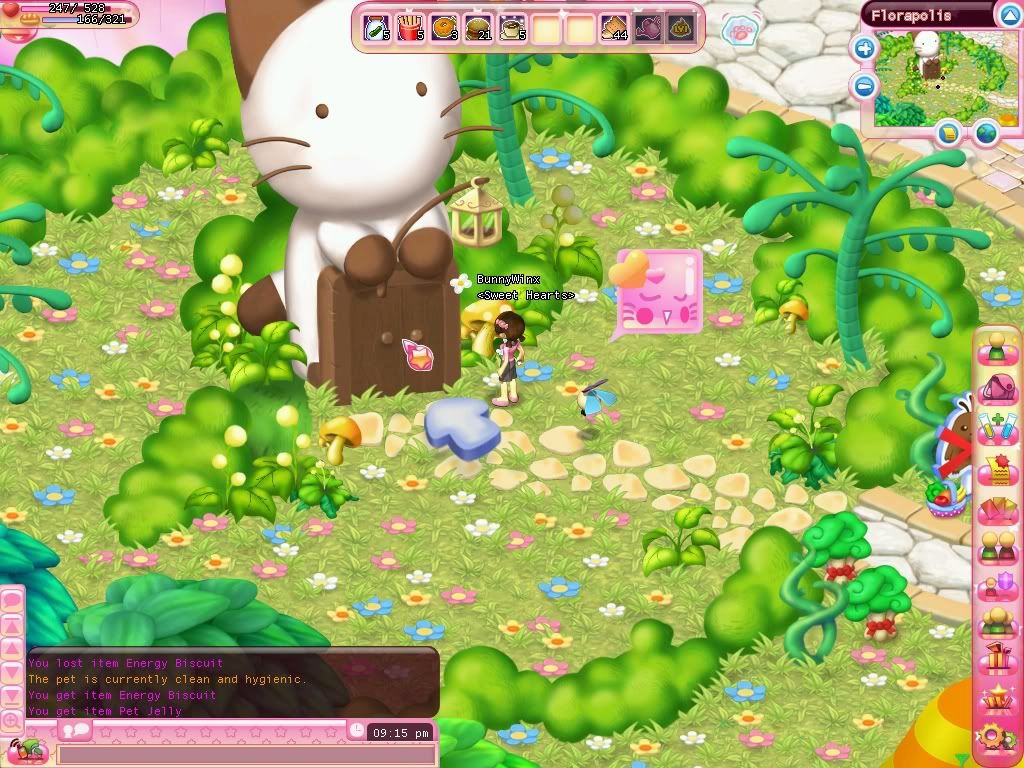 You know, I don't think I've ever been inside any of the Chatting Rooms before.
Here's everyone gathering around in excitement, wondering what tonight's spectacularly fun-filled game is going to be!
The room is filling up, the attendees milling about.
Glee! The game, it starts. First to lay down the rules.
PRIZES DID SOMEONE SAY PRIZES?
It took a try or two before everyone caught on. The flooded chatbox here is only a small taste of what is to come.
We caught on. Oh, how we caught on.
Some of the emote combinations brought forth less-than-appetizing images.
This round was worth remembering because I was the second person to state the answer. Sooooo close to getting that gorgeous White Ruffled Shirt!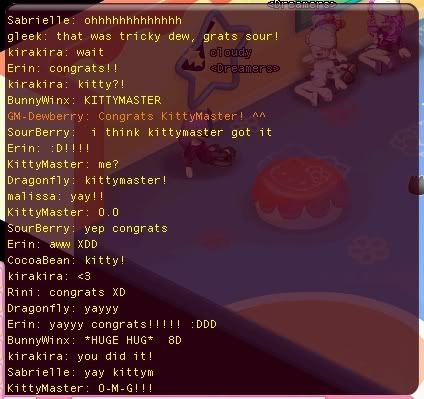 For much of the game, I and others were far from the first ones to state our answers. KittyMaster was one who dwelt at the bottom with me, but she made a triumphant victory in the bonus round!
Another game is coming up on Friday! I hope I can be there! We'll all have to tune in next time. Same HKO time, same HKO channel and all that.