April 25th, 2010
by bunnywinx:mymelody.com
Whew!!  I almost missed this year's Earth Day event!
I only ever seem to play HKO when events are going on… Not like I mind.  I'll just stockpile all these event items and hold on to them forever.
Check out these screenshots of some of the exclusive stuff going on.

This awesome line from Keroppi needed to stay in my memories forever…
The Litter Bug showed up in Florapolis and made a mess!  But we taught him not to mess with Sanrio Land!  (Actually I think this character is totally cute.  I mean look at that little bow tie.)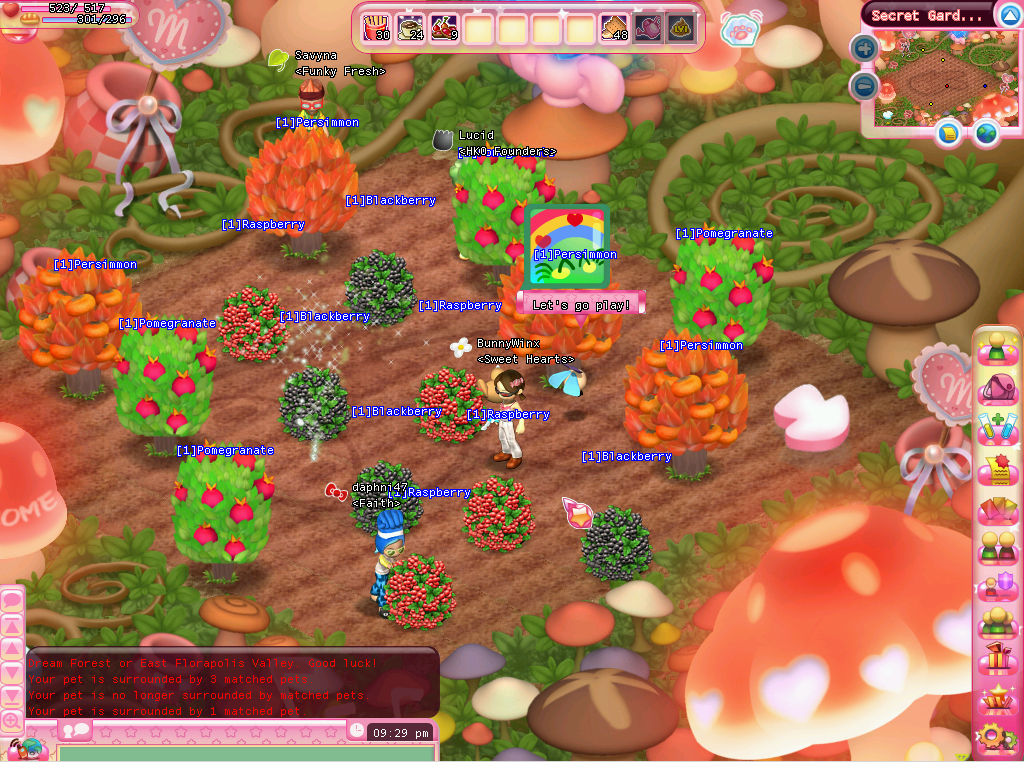 Talking to Badtz-Maru could warp you to this Secret Garden location.  Apparently it was quite a mess at the beginning of the event, but everyone worked together to clean it up and now there are exclusive crops growing there. <3
The Secret Greenhouse map just a little deeper inside the Secret Garden.  More crops to harvest from.  It's a pretty, quiet place. c: