November 13th, 2008
by bunnywinx:mymelody.com
Hi everyone!  I should totally update this blog more, huh?
Well, I tried out this Puricute place (Noliai mentioned it in an old blog post of hers) and cute-ified a picture of myself!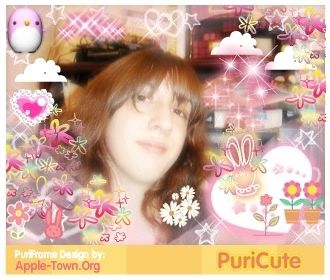 Yup, that's me, guys! XD  With tons of added pinkness and sparkles, of course.
Hahaha, don't worry, I'll have better blog content coming up… I'd like to review the Tales of Symphonia sequel that was just released, and I always have a ton of art work to share.