Thoughts and discoveries made during my second day of playing (this was yesterday, and I intended to make this blog post yesterday as well, sorry for the delay!):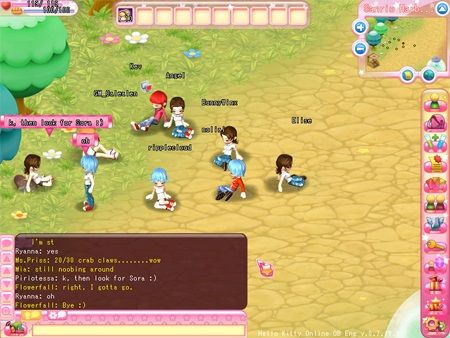 I had just started playing when I happened across Ripplecloud and Noliai sitting with GM Calealen and others.  Hi there, girls (and guy)!

Now that HKO has only one server, as opposed to three, everyone is vying for their share of spoils… Somehow, the dozens of people here are expected to collect 30 crab claws from the handful of crabs available, which have very slow respawn rates.  *cry, cry*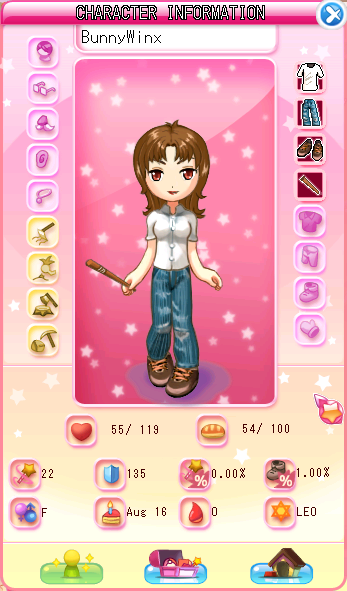 I took a break from the furstrating crab claw quest and started exploring… then realized I hadn't shared the picture of what my character looks like~  There I am!  I look just like 1/3 of everyone else playing.

  I was really hoping for more variety in the character creation.
 I like this gal.  That was my first guess, too.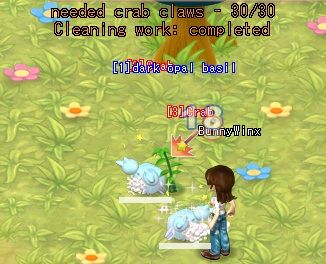 AT LAST, VICTORY IS MINE!  It took a very long time to reach this point.  But now, it is over!  Onward with the quests!
I love the environments in this game~  I could just walk around exploring, adoring the scenery for hours.  These trees look like cupcakes or gumdrops!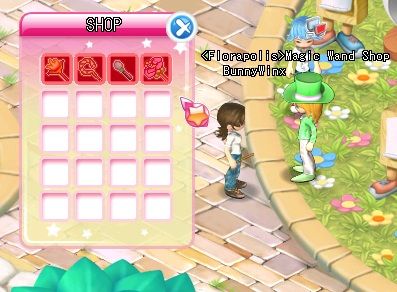 Bravely, I ventured to the next map, Florapolis.  I didn't have much time to explore here, but I found a magic wand shop!  I really like the looks of that sparkly flower wand!!  Eeee!  It costs a lot of money, though…
My last discovery came in the form of Pinkuruchan's PRETTY PINK HOUSE, especially the flowery bed.  Ahhhh, I want one~