October 6th, 2008
by bunnywinx:mymelody.com
Download the game client if you haven't yet!
Here's how things are looking so far!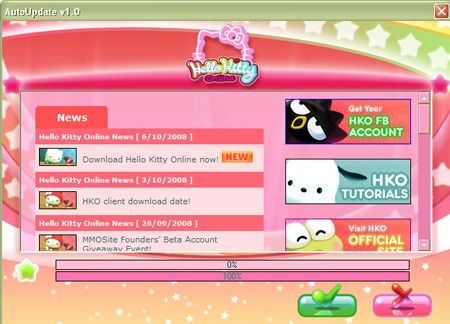 If you hunt down the music folder (Program Files > Sanrio Town > Hello Kitty Online Founder's Beta > Music), you can listen to the songs in the game.  I like the one titled "Hello My Friend." ♥
Can't wait until Wednesday, guys, it's gonna be magical!