December 29th, 2008
by bunnywinx:mymelody.com
Merry Christmas, everybody!  Thought I'd share what I found under the tree!  There are a few more that I haven't gotten pictures of yet, so a Part 2 entry is coming soon!
Pretty porcelain dollies!! 
  They are about 6 inches tall.  I love costumes like these!  The purple dress with lace and flowers all over is my favorite.

HOMG LOTS OF MAKEUP!!
  This is a gift I was not expecting at all.  I had made a comment to my mom one day that if I ever had lots of money to spare some day, I would spend it on eye shadow in every color imaginable (I love matching makeup to my outfits~ and I have clothes in every color!).  She must have passed my wish along to Santa!  Thanks, Mom~!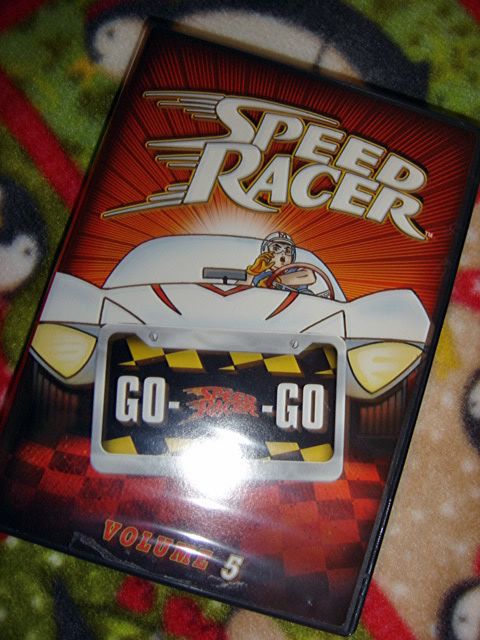 Hahaha, this was sort of a joke gift from my uncle.  Old, bad cartoons and movies are like a weird hobby/thing that my family is into… and what could be a worse/better example than Speed Racer?  Nothing, I tell you!  I love watching this, lots of good laughs.
  (This volume has episodes with titles like "The Great Car Wrestling Match" and "The Car with a Brain" - sounds like quality TV-watching to me!)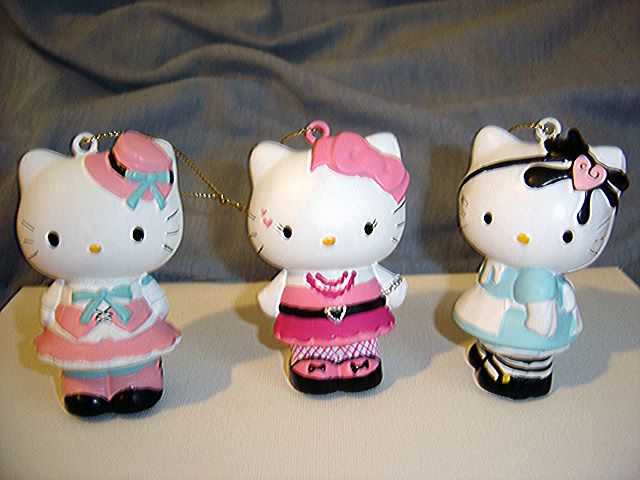 Hello Kitty ornaments!  Santa knows me so well!  I love the little hat that the one on the left is wearing, but the middle one is my favorite!

  They're ornaments, but I'm keeping them displayed in my room all year!

 UWAAAHH!!  Now every month I get a different adorable Hello Kitty scene to look at and admire!

This is how the calendar looks right now, hanging in my room… Can't wait for the New Year, so I can turn the page and see next month's cuteness! XD
That's all for now, stay tuned!