Congratulations to Gigi Legacie a.k.a. Miss Gigi for winning this week's Blog of the Week!
She enlisted in the USAF last year and will be leaving for BMT on the first of February. She's a singer and has been a member of choirs since 4th grade. She can sing in the Italian and German language as well. She's also a vegetarian but admits that she still gets cravings for meat and fish (she prefers it raw) once in a while.  She really dislikes blood can do "icky" things if she wanted to but will get mini freakouts after that. Lastly, she's a nice daughter who takes care of her mom most of the time and claims that she has a "perfect" boyfriend. You can know more by visiting her BLOG.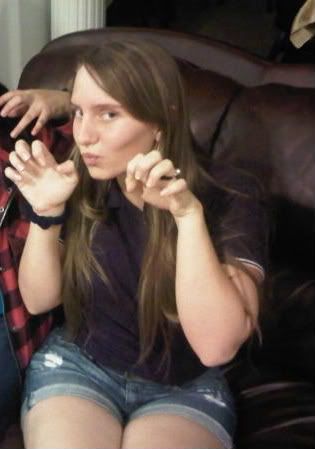 Stay cheerful and active on SanrioTown Miss Gigi!
blog blog of the week hello kitty blog all stars miss gigi