August 3rd, 2010
by admin

Hey SanrioTownsfolks!
The new SanrioTown freebies are now ready for you to download!
All you need to do is sign in and go to the Download Center so you can get all the cute wallpapers, calendars and other cool stuff!
Grab 'em all!
Not registered yet? No problemo! Click here to get your free SanrioTown account now!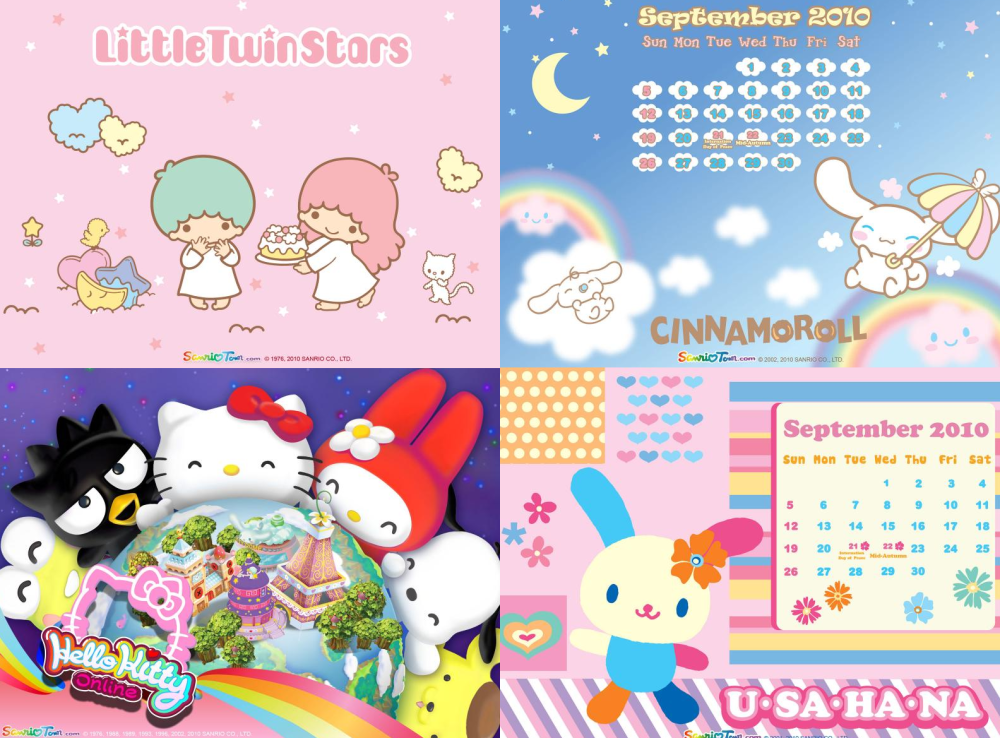 Technorati Tags: wallpaper,calendar,hello kitty