February 18th, 2011
by beffles:hellokitty.com
My local lolitas will take any excuse to have a meetup, so of course we had to get together for Valentines Day!
There was a huge group for this meetup because our sisters from across the state also joined us and doubled our ranks~
There was lots of yummy food, including (but not limited to ♥):
croissant sandwiches, cupcakes, tarts, raisin bread, cookies, brownies, sugar hearts, and pink heart shaped marshmallows! :D (I took those home with me afterwards~)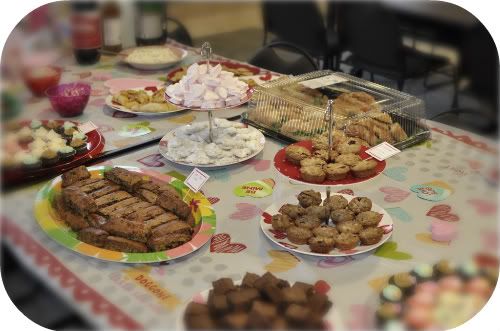 There was also this Hello Kitty cake! I didn't get a chance to taste it because I was so full of everything else, but it was so adorable~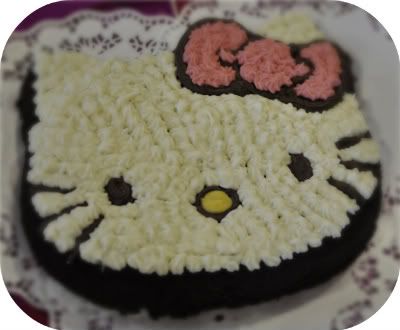 This is during the gift exchange. I love how everyone is kind of paired together in this picture, giving their gifts. ♥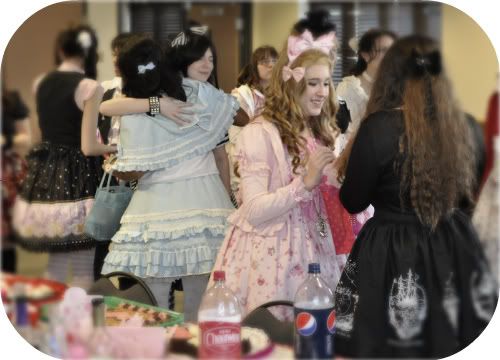 This is the only full outfit photo of me I could find. XD
Lawl~ I wore this Jesus bling necklace because my friend found it at my house while we were getting dressed and she insisted I wear it to the meetup.
Like Ke$ha, I had "Jesus on my neck-a-lace, lace, lace~"


Everything is Angelic Pretty except for my tea parties, which are from An*tai*na.
Ta ta for now! ^u^
♥ Beff