Today I dressed up to go out for lunch with my mother. ♥
We went to this really cool looking place in the art district that has delicious sweets.
I'd been there before for this year's summer International Lolita Day, and I had been waiting since then to go back!
One of the servers very kindly took a picture of my mother and myself together.
She then wanted to know if the girl with me was my friend and when I told her she was my mother, she commented on how young my mother was! It made her day. My mother is very beautiful. ♥
I took the chance to wear my new hair extensions and try out false eyelashes.
I was really pleased with the effect of both. It made everything a little more magical. ♥
Also, this bow bracelet I made a few weeks ago and haven't had a chance to wear it yet. It sits kind of funny on the beads; I need to find a way to fix it.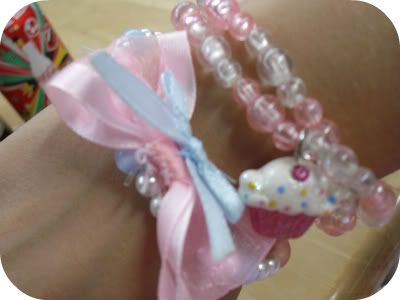 And of course my Hello Kitty watch! It's kind of scratched up because I wear it to work, but I still love it~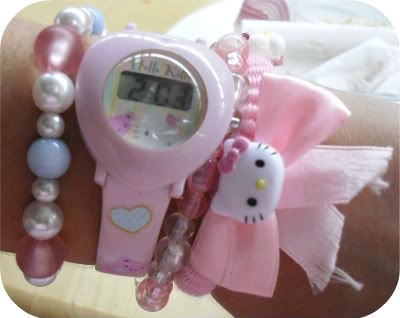 The food was delicious, of course! For my meal I had a croissant with a garlic chese spread.
A small lunch to make room for dessert! I had two macaroons (honey nut and raspberry) and a little raspberry chocolate cup. The mousse inside tasted like raspberry too!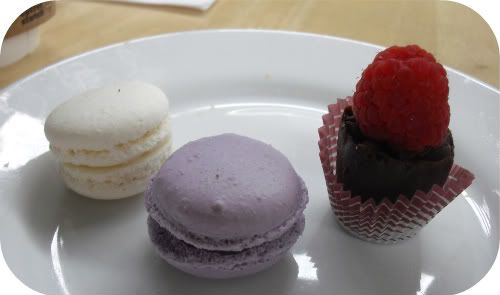 Of course I had to drink creme soda. ♥ But I also had a coke.
All in all, I really enjoyed lunch with my mother. We always have such a good time together when it's just us. C:
Look for more adventures tomorrow!