I took these early this morning, but haven't got a chance to post them until now.  The scores should be relatively the same since, especially since the MegaPig and other party pets weren't around any more.
Who won each day (individual players):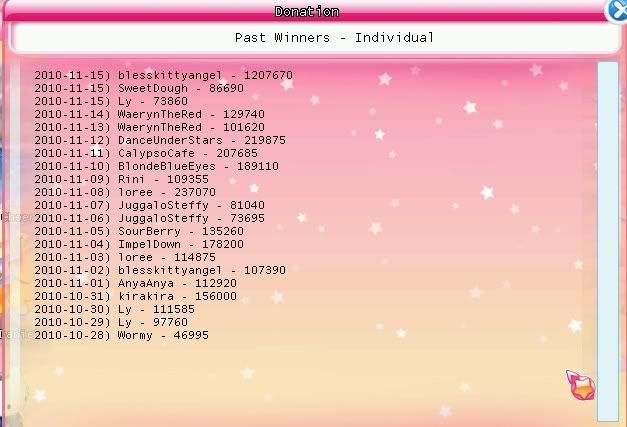 and the overall scores for individual players.  As you can see, Bless apparently never sleeps. XD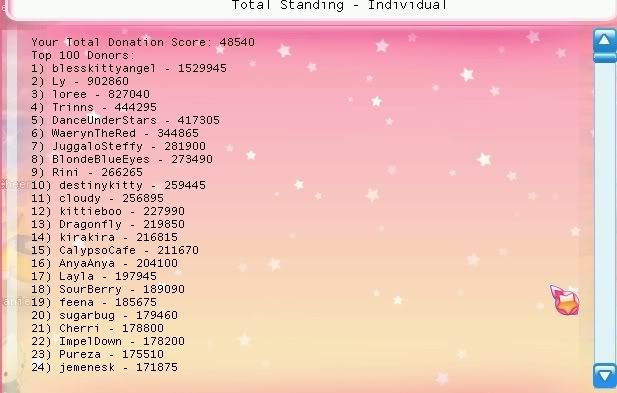 And on the guild side, here's which guild won on a day to day basis
and, lastly,  the final total of the points for the guilds.