See… they really are out to get me.  Er, us.  Whatever.
So on the 25th, Jansen came back to his farm to find the sleeping mole.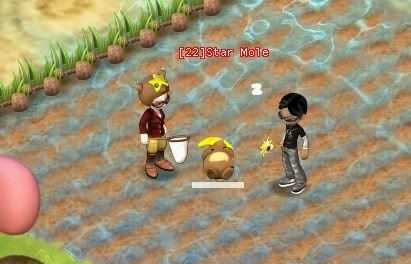 No problem, Mole Hunter Taci verified that a brass band couldn't wake him up.  But today, the mole came back in the mood to attack:
So what could Jansen do?  He called Taci, who canceled her party events to come help.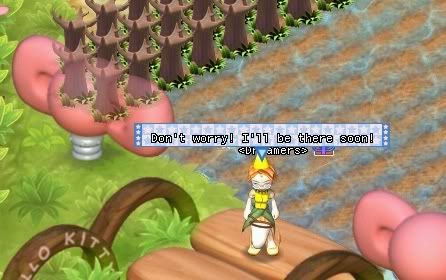 Of course, she didn't waste time in getting on her mole-hunting uniform.  She just grabbed her net and went immediately.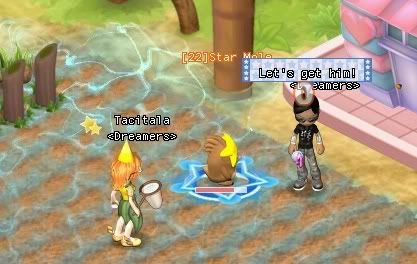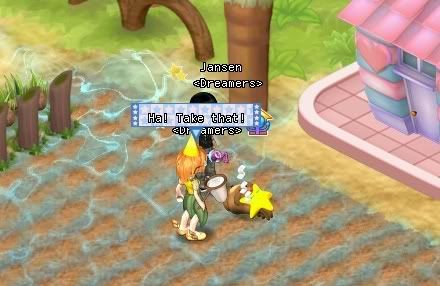 So if anyone else on the NA server finds their farm invaded by an aggressive Star Mole, give me a PM.  I'll be happy to take the menace down for you.