Well I've done it!  I'm a real R/C pilot now!  I present to you… my first hard landing…. Some of you may refer to it as my first crash:
This all happened during a bottle tipping race at this year's e-Heli Meet (electric helicopter meet) sponsored by the local distributor of Align.  The pilot who tips the 11 bottles in the fastest time wins a brand new Align T-Rex 250 Super Combo Kit! The prize was worth over $400 so I just couldn't resist!
Everything was going so well until a strong gust of wind slammed my heli down on the bottle.  It all happened so fast but I think one of my skids caught the bottle tipping the helicopter down on the ground.  The main blades hit the ground causing an explosion of metal and carbon fiber parts.  A huge chunk of the main rotor head flew off the heli, and I'm happy I didn't get hit with it.  It would have been pretty painful had I been hit: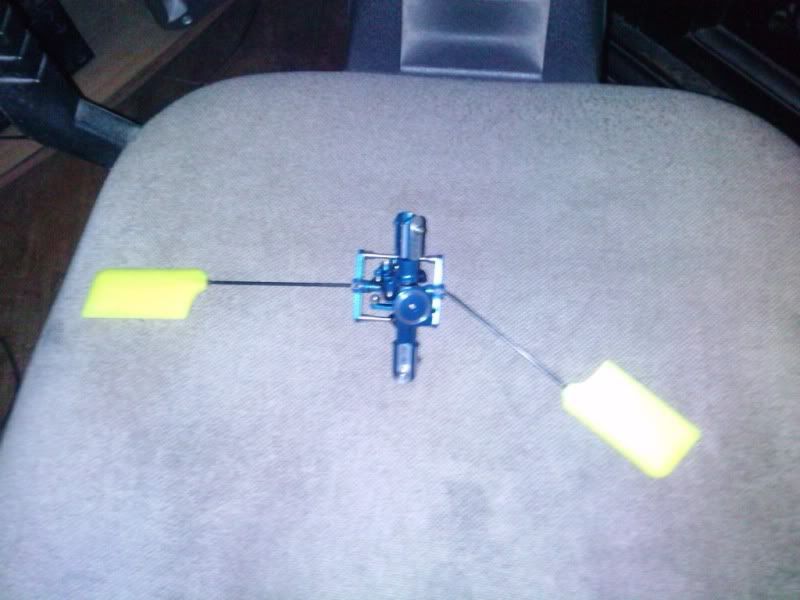 It's a sizable chunk of aluminum, and those yellow paddles in the pic is fairly sharp, specially when you realize that the entire assembly was spinning at around 3000RPMs when it hit the ground.  Also, when it flew off, the main blades were still attached.  The entire rotor head is essentially composed of a pair of spinning swords!
It really looks worse than it actually is.  Overall, I don't think my repair bill would exceed $50.  The lucky part of the crash was that the battery got detached and flew off.  If it remained attached to the heli, the motor would have continued to run a bit longer than it did and would have potentially flung more parts in my direction.
Here's a "before" pic when everything was shiny and pristine: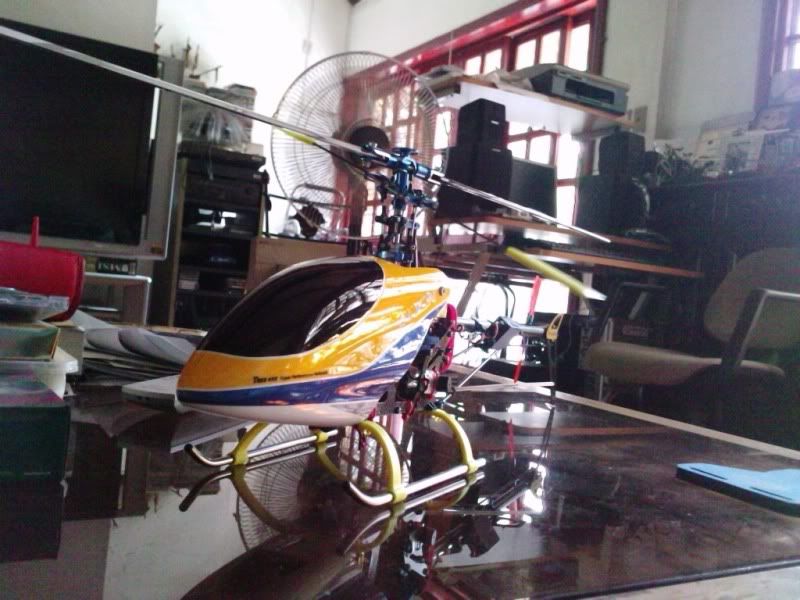 Oh well now I'm grounded.  It'll probably take a week for all the parts I ordered to arrive here, then maybe another day for me to complete the rebuild.  I hate waiting… I want to get back in the air…