October 9th, 2008
by angelchao4:hellokitty.com
I've got the installer for HKO
But it's taking pretty long… But blogging is helping me get through it
And the new Halloween blog themes are awesome! Just take a look!
I love this one :3 It's so gothic and lovely~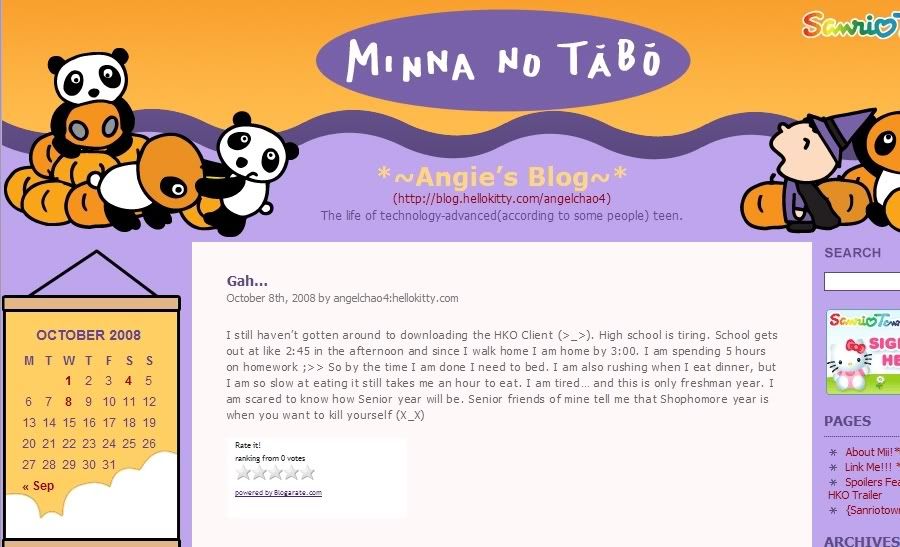 This one Is a little more playful and not really scary at all. (I think the Charmmy Kitty one is a little scary with the bats and trees)Pumpkins and pandas, gotta love it.