Tuesday, September 9th, 2008
Today's September 9.
Yes. I'm going to write about today.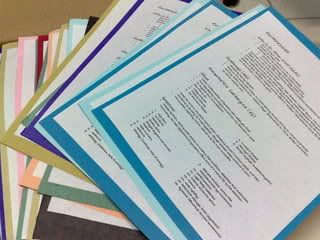 I just want to say: that I didn't really have that much sleep last night. I slept at 4 yesterday finishing those dratted handouts for chem — which by the way, didn't really start all that well AND it's not yet over. We're scheduled to continue the reporting next meeting. It's not our fault the school's comp is faulty. NYA.
So anyway, I had my interview for the exchange student thing to Japan at 9 in the morning. And all the panelists were just so nice that even if I don't get in, it'd be fine since the interview was generally really really pleasant. But don't get me wrong though. I wanna get in. Srzly! The interview felt more like a conversation with people you're getting to know.
And when Don asked me, "Are you confident about getting in?"
I say, "Pretty much. I'm just basically keeping my hopes up."
He says, "Man. It's gonna be weird not having you around."
He's the first person to say that out loud. And mean it like he cares. Aw thanks Don.