Since I previously blogged about my friend who celebrated her birthday last time, let me blog about another friend who's celebrating his birthday today!
Introducing to you my friend.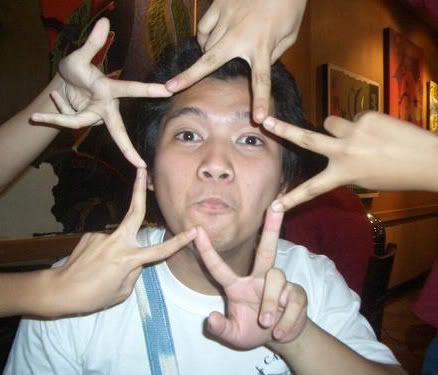 Another reason of blogging about him would be his very interesting family of bloggers.
Being third of seven children, one can very well say that they have a big family (brings to mind the movie "Cheaper by the Dozen").
The second Racoma blog which I stumbled upon when BA wanted me to read about his sister's appendectomy and, being the good friend that I am, went to see what it was about.
Well, for one, I saw his sister's appendix. And another, I started becoming a visitor to his mother's blog.
Third blog I was able to read would be his older brother's.
And even his ten-year-old brother has a blog! Amazing!
Read more about my friend at his mom's blog.
Happy Birthday, BA!